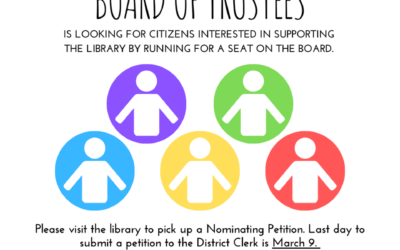 The Westbury Memorial Public Library Board of Trustees is looking for citizens interested in supporting the library by running for a seat on the Board. You must live within the Westbury Union Free School District to sit on the Board of Trustees. You can visit the...
read more
Keep an eye out for more information about our 2020 budget. Notice of Public Hearing in English Aviso de audiencia pública en Español
read more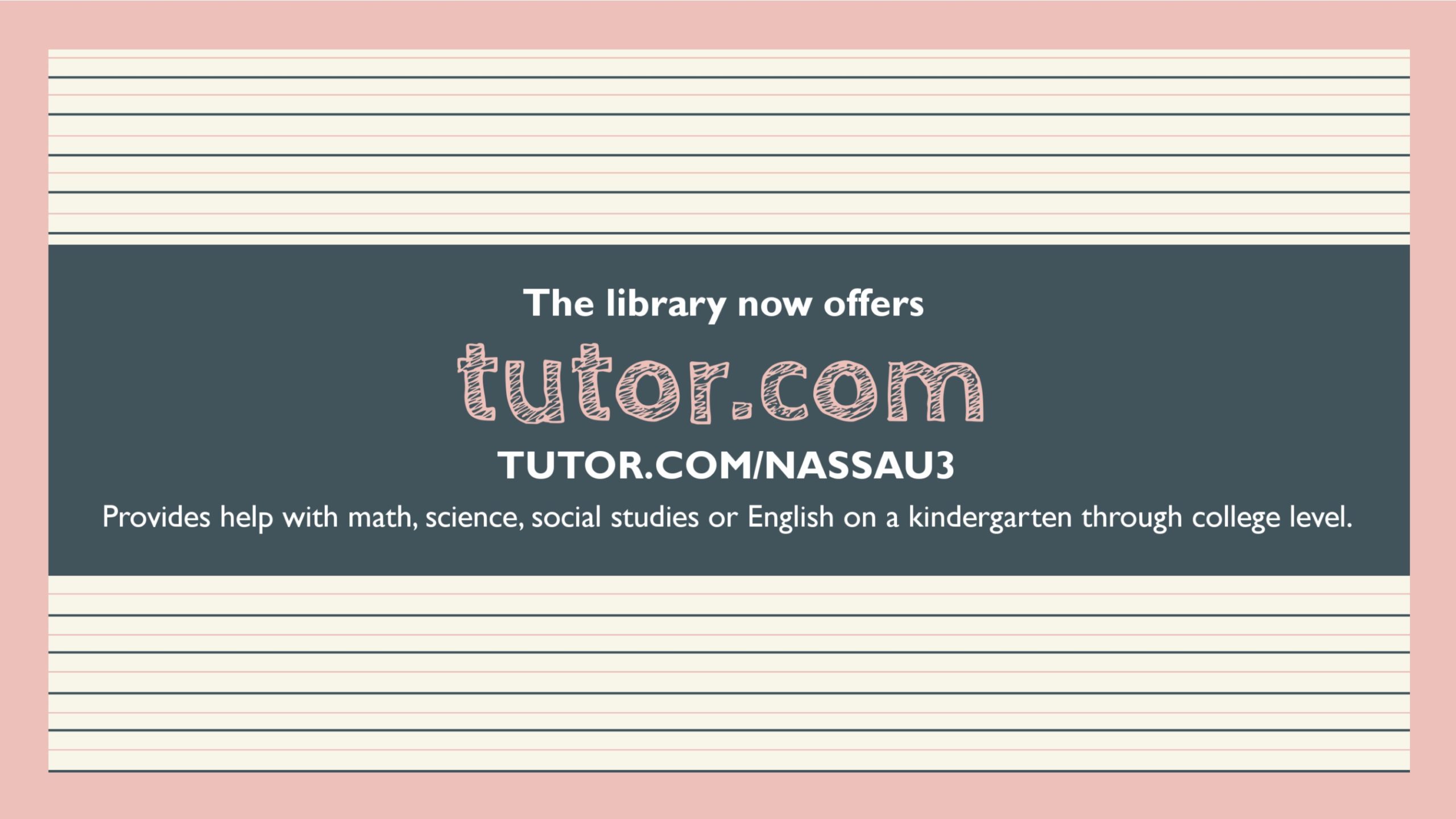 Highlight: Databases
Tutor.com provides help with math, science, social studies or English on a kindergarten through college level.
Check out Tutor.com, or browse our many free databases!
"The similarly determined Alice Vega of Louise Luna's The Janes is a former bounty hunter, now private investigator, known for her skills in locating missing people and her relentless drive to find answers no matter the method (which readers will remember from Luna's first Vega novel, Two Girls Down).
When two Latinx teen girls are found dead near the Mexican border, a commander from the San Diego police department hires Vega to identify the victims and find any other girls who might be missing as part of a sex-trafficking operation. What made him think of Alice? Well, her aforementioned skills, her willingness to stay out of the spotlight—and the fact that one of the girls had a piece of paper in her hand with Vega's name written on it.
Vega calls Max "Cap" Caplan, whom she worked with in Two Girls Down, and offers him $10,000 to help her. He's a calm and thoughtful retired detective who trusts her completely, even when things get (more than) a little wild. Together, the two make an intelligent, innovative team that gets results, whether using the serial numbers on IUDs to track down sex-trafficking perpetrators or intuitively and masterfully improvising when interviewing wary criminals.
That's why it's decidedly odd that, once they go to the commander with suspects and theories about the workings of the crime ring, he tells them to back off—he'll update the DEA and SDPD, and handle it from there. Not surprisingly, Vega and Cap do the opposite of backing off. Instead, they push even harder, diving into dangerous situations with glee (Vega) and reluctant optimism (Cap), determined to roust the bad guys and expose wrongdoing no matter where it lives.
Luna skillfully balances tragedy and humor throughout, via blood-pressure-raising fight scenes and stressful suspense, plus hints of romantic tension between Vega and Cap. She also offers a fascinating and disturbing look at how a criminal enterprise might work, pulling in various complex threads while crafting a story that's wholly believable and sad.
The Janes is a superbly entertaining read, especially for readers who are already fans of the amazing Vega, whose Jack Reacher-esque sense of justice offers reassurance that, no matter how long it takes, no bad deed will go unpunished."
"In 1941, the first Neumann family member was taken by the Nazis, arrested in German-occupied Czechoslovakia for bathing in a stretch of river forbidden to Jews. He was transported to Auschwitz. Eighteen days later his prisoner number was entered into the morgue book.
Of thirty-four Neumann family members, twenty-five were murdered by the Nazis. One of the survivors was Hans Neumann, who, to escape the German death net, traveled to Berlin and hid in plain sight under the Gestapo's eyes. What Hans experienced was so unspeakable that, when he built an industrial empire in Venezuela, he couldn't bring himself to talk about it. All his daughter Ariana knew was that something terrible had happened.
When Hans died, he left Ariana a small box filled with letters, diary entries, and other memorabilia. Ten years later Ariana finally summoned the courage to have the letters translated, and she began reading. What she discovered launched her on a worldwide search that would deliver indelible portraits of a family loving, finding meaning, and trying to survive amid the worst that can be imagined.
When Time Stopped is an unputdownable detective story and an epic family memoir, spanning nearly ninety years and crossing oceans. Neumann brings each relative to vivid life. In uncovering her father's story after all these years, she discovers nuance and depth to her own history and liberates poignant and thought-provoking truths about the threads of humanity that connect us all."
"A Longer Fall, Charlaine Harris' sequel to An Easy Death, is just as gritty as its predecessor. Harris' prose is blunt and uncomplicated, matching Lizbeth's general sensibility, and lending the novel a welcome readability. This straightforward style meshes well with the first-person narration, implying that the protagonist is relating events in her own words as she remembers them. Each character is filtered through Lizbeth's biases, resulting in a refreshingly direct story, albeit one in which everyone uses roughly the same cadence and vocabulary and some of the plot twists are foreshadowed into predictability."
Our March/April 2020 newsletter is now available! View our Upcoming Programs page, or view the PDF directly! Registration for Westbury and Carle Place residents begins Februrary 24, 2020. Don't forget to check out our Children's Programs as well!
read more