Effective March 17, 2020, UNTIL FURTHER NOTICE, the Library will be closed to the public.
We will continue to monitor local, state, federal, CDC, and WHO guidelines and will keep you abreast of all pertinent information. We appreciate everyone's patience during these trying times.
Budget Vote: Postponed
Our Budget Hearing and Vote have been postponed. The new dates are as follows:
– Budget Hearing: June 16, 2020 at 7:00 pm
– Budget Vote: June 23, 2020 from 9:00 am – 9:00 pm
We will continue to keep you updated and thank you for your patience and understanding.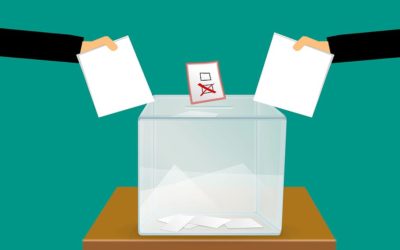 Updated: March 27, 2020. Our timeline has changed a little! Our Budget Hearing, as well as our Vote and Trustee Election have been postponed. The new dates have been updated below. Keep an eye out for more information about our 2020 budget! We will continue to provide updates via our website.
Library Budget Vote and Trustee Election
Tuesday, June 23, 9:00 am – 9:00 pm at the Library
---
Library Board Meeting
The Board of Trustees meets each month in the meeting room; the public is welcome to attend.
Upcoming Dates: 
Tuesday, March 17, 7:00 pm
---
Budget Hearing
Tuesday, June 16, 7:00 pm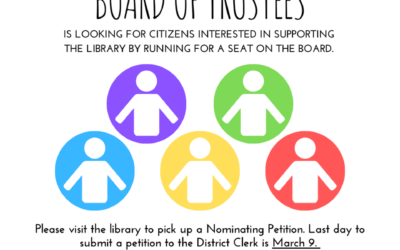 The Westbury Memorial Public Library Board of Trustees is looking for citizens interested in supporting the library by running for a seat on the Board. You must live within the Westbury Union Free School District to sit on the Board of Trustees.
You can visit the library to pick up a Nominating Petition, or download them in PDF form:
The last day to submit a petition to the District Clerk is March 9th, 2020.
The election will be held on April 7th, 2020.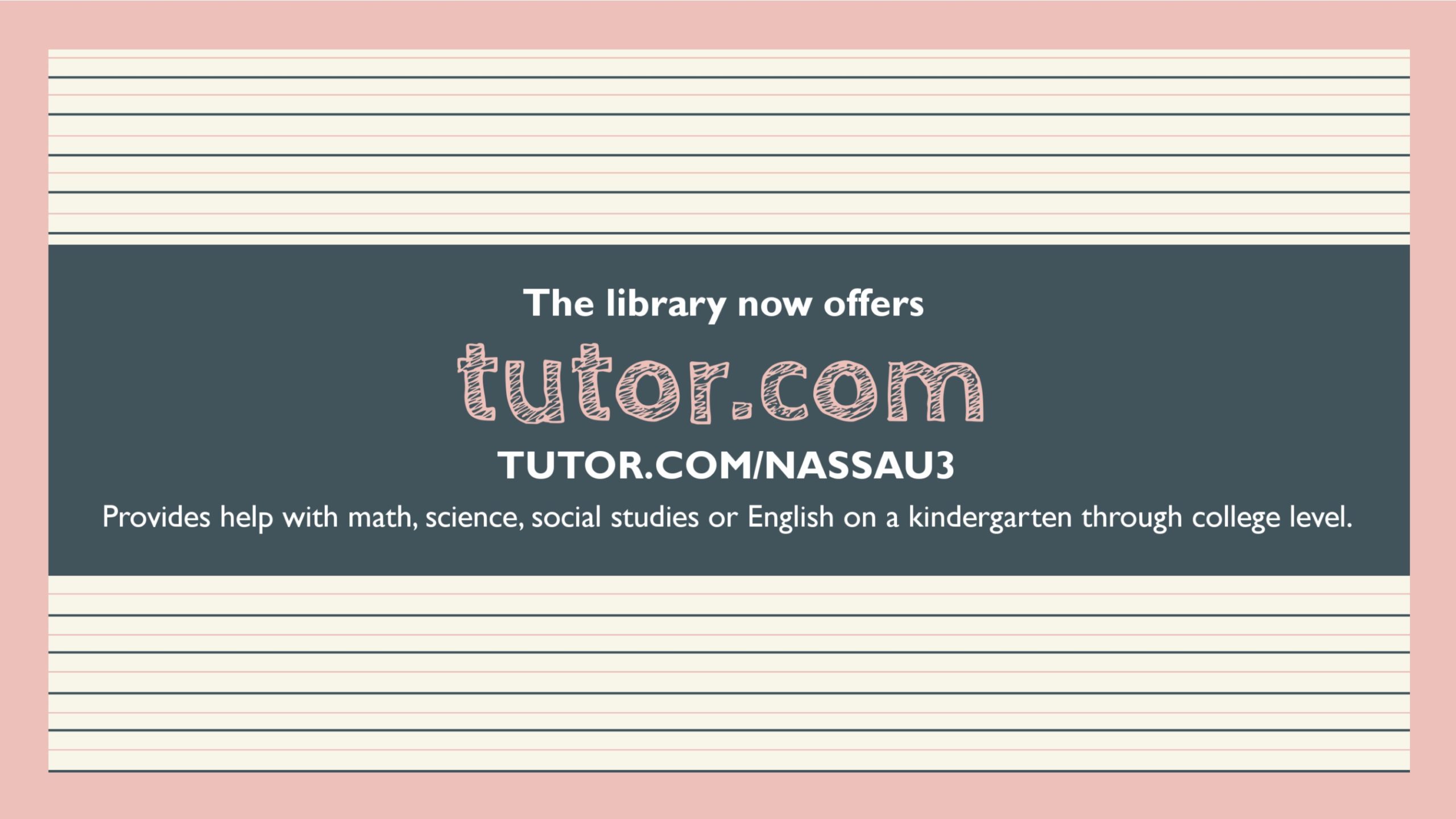 Highlight: Databases
Tutor.com provides help with math, science, social studies or English on a kindergarten through college level.
Check out Tutor.com, or browse our many free databases!
"Andre Iguodala is one of the most admired players in the NBA. And fresh off the Warriors' fifth Finals appearance in five years, his game has never been stronger.
Off the court, Iguodala has earned respect, too—for his successful tech investments, his philanthropy, and increasingly for his contributions to the conversation about race in America. It is no surprise, then, that in his first book, Andre, with his cowriter Carvell Wallace, has pushed himself to go further than he ever has before about his life, not only as an athlete but about what makes him who he is at his core.
The Sixth Man traces Andre's journey from childhood in his Illinois hometown to his Bay Area home court today. Basketball has always been there. But this is the story, too, of his experience of the conflict and racial tension always at hand in a professional league made up largely of African American men; of whether and why the athlete owes the total sacrifice of his body; of the relationship between competition and brotherhood among the players of one of history's most glorious championship teams. And of what motivates an athlete to keep striving for more once they've already achieved the highest level of play they could have dreamed.
On drive, on leadership, on pain, on accomplishment, on the shame of being given a role, and the glory of taking a role on: This is a powerful memoir of life and basketball that reveals new depths to the superstar athlete, and offers tremendous insight into most urgent stories being told in American society today."
"Deep in the heart of northern Arizona, in a small and isolated patch of the vast 17.5-million-acre Navajo reservation, sits Chinle High School. Here, basketball is passion, passed from grandparent to parent to child. Rez Ball is a sport for winters where dark and cold descend fast and there is little else to do but roam mesa tops, work, and wonder what the future holds. The town has 4,500 residents and the high school arena seats 7,000. Fans drive thirty, fifty, even eighty miles to see the fast-paced and highly competitive matchups that are more than just games to players and fans.
Celebrated Times journalist Michael Powell brings us a narrative of triumph and hardship, a moving story about a basketball team on a Navajo reservation that shows how important sports can be to youths in struggling communities, and the transcendent magic and painful realities that confront Native Americans living on reservations. This book details his season-long immersion in the team, town, and culture, in which there were exhilarating wins, crushing losses, and conversations on long bus rides across the desert about dreams of  leaving home and the fear of the same."
"On a chilly spring morning in Brooklyn, nineteen-year-old Linda Sarsour stared at her reflection, dressed in a hijab for the first time. She saw in the mirror the woman she was growing to be—a young Muslim American woman unapologetic in her faith and her activism, who would discover her innate sense of justice in the aftermath of 9/11. Now heralded for her award-winning leadership of the Women's March on Washington, in We Are Not Here to Be Bystanders Linda Sarsour offers a poignant story of community and family.
From the Brooklyn bodega her father owned, where Linda learned the real meaning of intersectionality, to protests in the streets of Washington, DC, Linda's experience as a daughter of Palestinian immigrants is a moving portrayal of what it means to find one's voice and use it for the good of others. We follow Linda as she learns the tenets of successful community organizing, and through decades of fighting for racial, economic, gender, and social justice as she becomes one of the most recognized activists in the nation. We also see her honoring her grandmother's dying wish, protecting her children, building resilient friendships, and mentoring others even as she loses her first mentor in a tragic accident. Throughout, she inspires readers to take action as she reaffirms that we are not here to be bystanders.
In his foreword to the book, Harry Belafonte writes of Linda, "While we may not have made it to the Promised Land, my peers and I, my brothers and sisters in liberation can rest easy that the future is in the hands of leaders like Linda Sarsour. I have often said to Linda that she embodies the principle and purpose of another great Muslim leader, brother Malcolm X."
Our March/April 2020 newsletter is now available! View our Upcoming Programs page, or view the PDF directly! Registration for Westbury and Carle Place residents begins Februrary 24, 2020. Don't forget to check out our Children's Programs as well!
read more
All March movies have been cancelled until further notice. We will keep you updated on any new information going forward.