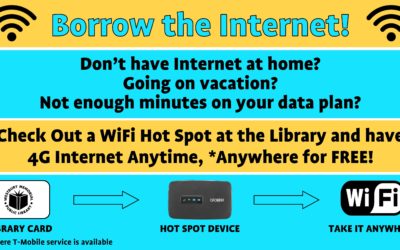 Mobile WiFi hotspots are now available for Westbury Memorial Public Library cardholders to borrow! For more information, or to check out a hotspot for 7 days, speak to a staff member at the Circulation desk.
read more
"Patriarch Stanley Huang is dying of pancreatic cancer. His imminent passing is mourned by his two grown children, Kate and Fred; their mother and Stanley's ex-wife, Linda; and his current wife, Mary. At the same time, each wonders just how their finances might be affected by his will, which has always remained a mystery. Stanley has hinted to Mary that he's worth millions, but Linda is skeptical since she was the money manager during their marriage and knows that Stanley is clueless when it comes to investing.
Fred, though graduating with honors from Harvard Business School, is mired in a huge investment firm with little room for advancement. He begins to imagine the perks a few million would bring, though his discreet questions about the will are completely ignored. Kate also works for a tech company as a middle manager—and at the moment is the sole breadwinner in her family, as her husband has been on the verge of launching a startup for what seems like an endless number of months. An infusion of funds from her father's will would obviously be most welcome.
Linda has invested wisely over the years since her divorce from Stanley. She's financially stable, but she wants to make sure Fred and Kate get their fair share and don't lose out to Mary, whom Linda knows expects to be handsomely rewarded for caring for her dying husband.
An intriguing side plot explores Linda's involvement with an online dating site that harbors a global financial scam—one that, coincidentally, Fred barely escapes investing in himself."
"In 1948 Najin and Calvin Cho, with their young daughter Miran, travel from South Korea to the United States in search of new opportunities. Wary of the challenges ahead, Najin and Calvin make the difficult decision to leave their other daughter, Inja, behind with their extended family; soon, they hope, they will return to her.
But then war breaks out in Korea, and there is no end in sight to the separation. Miran grows up in prosperous American suburbia, under the shadow of the daughter left behind, as Inja grapples in her war-torn land with ties to a family she doesn't remember. Najin and Calvin desperately seek a reunion with Inja, but are the bonds of love strong enough to reconnect their family over distance, time and war? And as deep family secrets are revealed, will everything they long for be upended?
Told through the alternating perspectives of the distanced sisters, and inspired by a true story, The Kinship of Secrets explores the cruelty of war, the power of hope, and what it means to be a sister."
 "In a remote village surrounded by vast forests on the border of Moldova and Ukraine, sisters Liba and Laya have been raised on the honeyed scent of their Mami's babka and the low rumble of their Tati's prayers. But when a troupe of mysterious men arrives, Laya falls under their spell – despite their mother's warning to be wary of strangers. And this is not the only danger lurking in the woods.
As dark forces close in on their village, Liba and Laya discover a family secret passed down through generations. Faced with a magical heritage they never knew existed, the sisters realize the old fairy tales are true…and could save them all."
Our November/December 2018 newsletter is now available! View our Upcoming Programs page, or view the PDF directly! Registration for Westbury and Carle Place residents begins October 29th,...
read more