Passes available:
Cradle of Aviation Museum
Firefighters Museum and Educational Center
Long Island Children's Museum
Nassau County Museum of Art
Old Bethpage Village Restoration
Old Westbury Gardens
The Vanderbilt Mansion/Museum/Planetarium
Empire Pass (1 Day Pass, 3 Day Pass)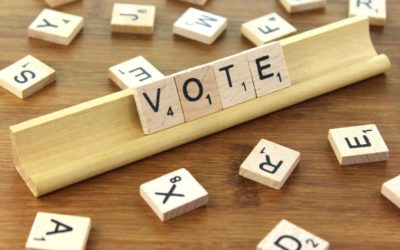 Did you know that September 25th is National Voter Registration Day? Through partnership with vote.org, we're bringing you these tools to make sure you're registered to vote!...
read more
"One morning, Kim Brooks made a split-second decision to leave her four-year old son in the car while she ran into a store. What happened would consume the next several years of her life and spur her to investigate the broader role America's culture of fear plays in parenthood. In Small Animals, Brooks asks, Of all the emotions inherent in parenting, is there any more universal or profound than fear? Why have our notions of what it means to be a good parent changed so radically? In what ways do these changes impact the lives of parents, children, and the structure of society at large? And what, in the end, does the rise of fearful parenting tell us about ourselves?"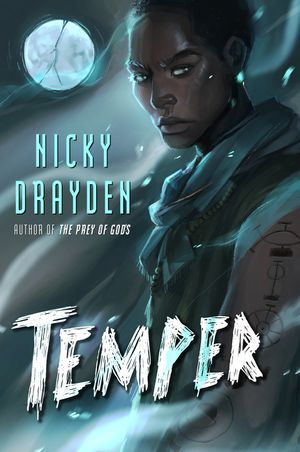 "Temper brings a thrilling blend of science fiction, horror, magic, and dark humor from the award-winning author of The Prey of Gods. Auben's six vices are branded on his arm for all the world to see – marking him as the lesser twin. But he won't let his vices define him, even as he's envious of his twin, whose single vice brand is a ticket to a better life, one that likely won't involve Auben. The twins' strained relationship threatens to snap when Auben starts hearing voices that speak to his dangerous vices."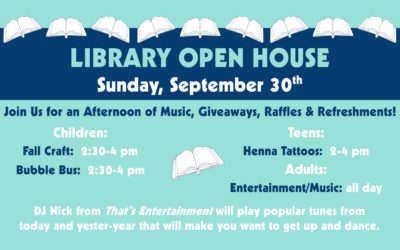 Sunday, September 30, 2:00 – 4:00 Join us for a fun afternoon of music, activities, raffles, giveaways and refreshments! Children will enjoy Fall Craft, Bubble Bus and Italian ices. Teens can get Henna Tattoos. Adults will enjoy DJ Nick from That's Entertainment who...
read more