Passes available:
Cradle of Aviation Museum
Firefighters Museum and Educational Center
Long Island Children's Museum
Nassau County Museum of Art
Old Bethpage Village Restoration
Old Westbury Gardens
The Vanderbilt Mansion/Museum/Planetarium
Empire Pass (1 Day Pass, 3 Day Pass)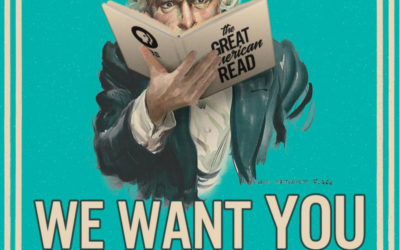 WMPL is inviting the community to help us vote in The Great American Read! Come into the library and check out our book display featuring a selection of some of the 100 books America loves the most. Cast your vote and when it's finished, we'll know not only which book...
read more
"A wonderful reimagining of the Rumpelstiltskin story. A tale of love, family, magic, and destiny, told from the perspective of three strong female characters." With the Nebula Award–winning Uprooted, Naomi Novik opened a brilliant new chapter in an already acclaimed career, delving into the magic of fairy tales to craft a love story that was both timeless and utterly of the now. Spinning Silver draws readers deeper into this glittering realm of fantasy, where the boundary between wonder and terror is thinner than a breath, and safety can be stolen as quickly as a kiss."
"Willa Drake can count on one hand the defining moments of her life. In 1967, she is a schoolgirl coping with her mother's sudden disappearance. In 1977, she is a college coed considering a marriage proposal. In 1997, she is a young widow trying to piece her life back together. And in 2017, she yearns to be a grandmother but isn't sure she ever will be. Then, one day, Willa receives a startling phone call from a stranger. Without fully understanding why, she flies across the country to Baltimore to look after a young woman she's never met, her nine-year-old daughter, and their dog, Airplane. This impulsive decision will lead Willa into uncharted territory–surrounded by eccentric neighbors who treat each other like family, she finds solace and fulfillment in unexpected places."