The Library will be open for CURBSIDE PICKUP ONLY effective Monday,June 29th 2020.
We will continue to monitor local, state, federal, CDC, and WHO guidelines and will keep you abreast of all pertinent information. We appreciate everyone's patience during these trying times.
Thank you! Our 2020-2021 library budget was passed! For more information, please visit our Budget Information page.
The next meeting of the Westbury Library Board of Trustees will be on Thursday July 16th at 7:00 PM via zoom
Meeting Details:
Meeting ID: 930 7068 2941
Link: https://zoom.us/j/93070682941
You may also join the meeting via telephone using this phone number:
+1 646 558 8656
THE LIBRARY IS RE-OPENING FOR CONTACT-LESS PICKUP ON JUNE 29TH
We are happy to announce that beginning on Monday, June 29, 2020, the Westbury Memorial Public Library will offer contact-less pickup on weekdays, Monday through Friday, from 9:30 am – 8:30 pm. To reserve items, please call the Library at 516-333-0176 and tell us what you are looking for, or visit the Library website at www.westburylibrary.org. If you are unsure of what you would like to read or view, our librarians will be happy to help you make a selection. Once your items are ready to be picked up, we will call you and check them out to you.
Patrons should call the Library upon their arrival to pick-up material so that a staff member can bring the requested library materials to the table that will be set up outside each library. The items will be placed on the tables for contact-less pick-up. A monitor will be present to ensure that this process goes smoothly.
Please note that we will only be able to provide items that are part of the Westbury Memorial Public Library catalog as long inter-library loan services remain suspended. We will be determining when the libraries can be re-opened to patrons and when other services can be provided based upon our ability to comply with government directives. We certainly hope that the Library can be fully operational as soon as possible. Thank you for your understanding and your continued support.
The Board of Trustees
Judy Gerrard, President
Denise Parillo, Vice President
Marie Rousseau, Trustee
Shirley Darkeh, Trustee
Carmen Lloyd, Trustee
Keep an eye out for more information about our 2020 budget.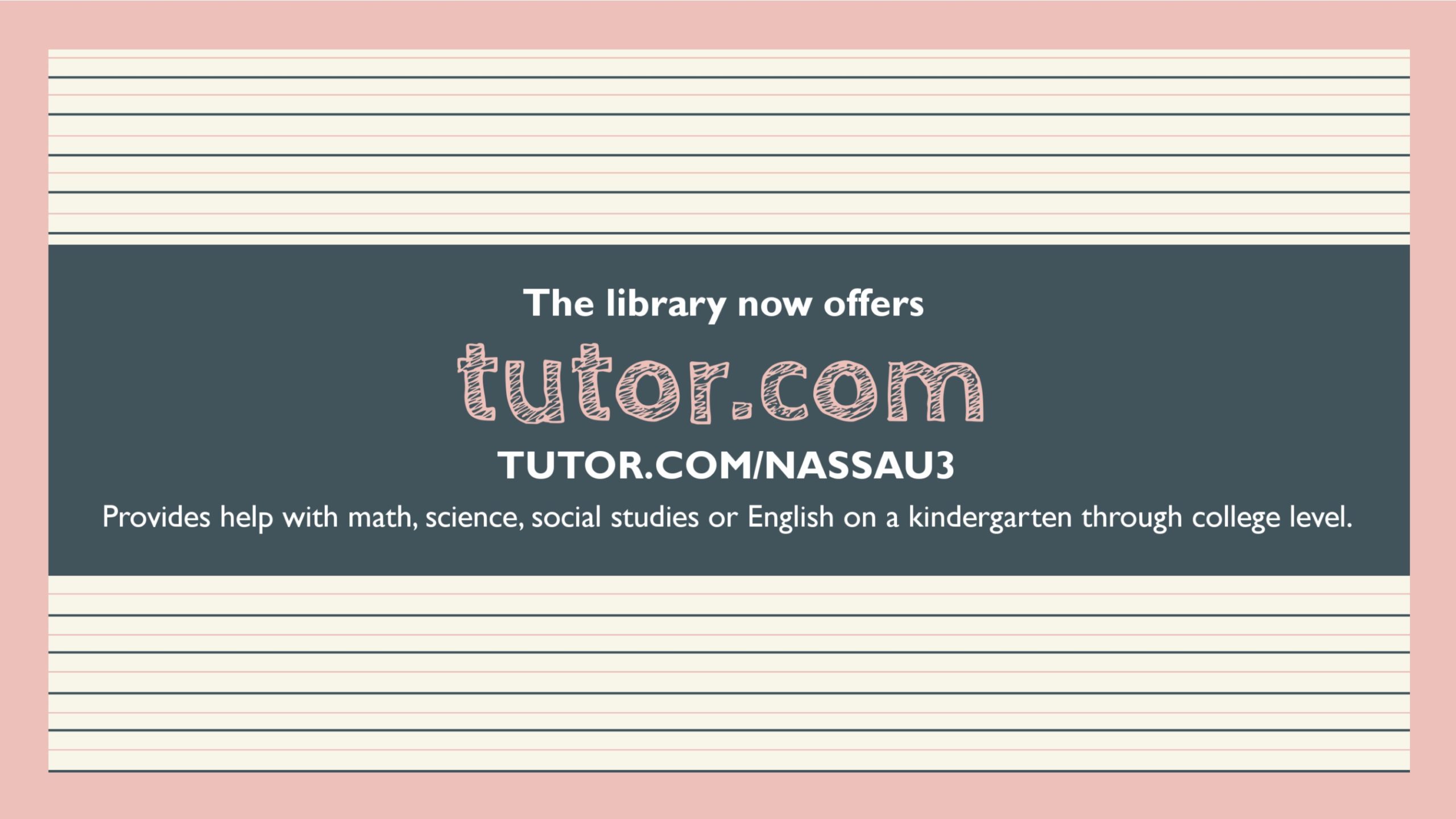 Highlight: Databases
Tutor.com provides help with math, science, social studies or English on a kindergarten through college level.
Check out Tutor.com, or browse our many free databases!
"With Sigh, Gone: A Misfit's Memoir of Great Books, Punk Rock, and the Fight to Fit In, Phuc Tran has written the great punk rock immigrant story. Or should that be the definitive refugee punk rock story? Or a story about how punk rock and great books helped a Vietnamese kid in small-town America fit in by standing out? Whatever order we put the words in, Tran's book is my pick for the best, the funniest and the most heartfelt memoir of the year.
Currently a high school Latin teacher and a tattoo artist, Tran honed his unique blend of intellectual misfittery in blue-collar Carlisle, Pennsylvania, where his family settled after evacuating Saigon in 1975. Tran and his brother, initially the only Vietnamese kids in school, learned to punch first when dealing with racist bullies on the playground and in the streets. Star Wars, skateboards and punk rock later offered Tran a haven where friendships were formed through shared mixtapes and band T-shirts.
Code-switching between hardcore shows and life at home with his Vietnamese-speaking parents was not easy. With grace and clarity, Tran writes pivotal scenes involving the sometimes violent disconnect between his traumatized refugee parents and their Americanized children—a testament to the sensitivity and balance he brings to his exploration of generational and cultural conflict.
While it might seem ironic, literature and punk subculture equally teach Tran about universal themes like existentialism, displacement, alienation and community. Hilariously, quite a few of Tran's high school literary choices are occasioned by his love of Morrissey and the Smiths. As someone who also had a poster of Victorian bad boy Oscar Wilde on her high school bedroom wall (next to the Smiths poster), this rings so true as to be uncanny.
Sigh, Gone filters the archetypal high school misfit story through the lens of immigration and assimilation, building it into a larger narrative about the ways music and books can bring us together, even when the larger world threatens to tear us apart."
e-Book/e-Audio available on Libby App
"No one engages a reader quite like Emma Straub. I was 30 pages into her warmhearted new novel, All Adults Here, before I even realized it. Her writing is witty, informal and deceptively simple, drawing readers in as if they're having a conversation with a close friend.
Events take place in a small, fictitious town in New York's Hudson Valley and center on the Strick family. The matriarch is 68-year-old widower Astrid, who witnesses an acquaintance being struck and killed by a school bus. This brings to light Astrid's long-standing animus toward the victim, who, years ago, informed Astrid that her eldest son, Elliot—now a successful builder, married with kids—had been spotted kissing another boy. The fact that Astrid admonished Elliot, albeit subtly, has plagued her ever since, particularly now that she is in a same-sex relationship with her hairdresser, Birdie.
Indeed, gender and sexuality are some of the central themes of the novel. Astrid's daughter, 37-year-old Porter, pregnant via a sperm bank, embarks on an affair with her former high school boyfriend, who is married with kids. Astrid's youngest son, Nicky, and his wife have sent their daughter, Cecelia, to live with Astrid after a scandal involving online pedophilia in her former Brooklyn school. At Cecelia's new school, she befriends August, who is transitioning into Robin.
Along the way, Straub imbues the novel with her trademark humor and comic turns of phrase, particularly Porter's one-liners. Straub has taken on a lot of issues—gender politics, abortion, bullying, sexual predators—and it's to her credit that the subject matter never seems heavy-handed or detracts from the momentum. The characters are believable, and events unfold naturally.
I found myself stepping onto a few trapdoors while trying to predict the plot. Having read Straub's other novels, I should have known better; she's always one step ahead."
e-Book/e-Audio available on Libby App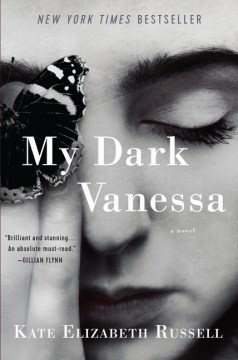 "Bright, ambitious, and yearning for adulthood, fifteen-year-old Vanessa Wye becomes entangled in an affair with Jacob Strane, her magnetic and guileful forty-two-year-old English teacher.
2017. Amid the rising wave of allegations against powerful men, a reckoning is coming due. Strane has been accused of sexual abuse by a former student, who reaches out to Vanessa, and now Vanessa suddenly finds herself facing an impossible choice: remain silent, firm in the belief that her teenage self willingly engaged in this relationship, or redefine herself and the events of her past. But how can Vanessa reject her first love, the man who fundamentally transformed her and has been a persistent presence in her life? Is it possible that the man she loved as a teenager and who professed to worship only her may be far different from what she has always believed?
Alternating between Vanessa's present and her past, My Dark Vanessa juxtaposes memory and trauma with the breathless excitement of a teenage girl discovering the power her own body can wield. Thought-provoking and impossible to put down, this is a masterful portrayal of troubled adolescence and its repercussions that raises vital questions about agency, consent, complicity, and victimhood. Written with the haunting intimacy of The Girls and the creeping intensity of Room, My Dark Vanessa is an era-defining novel that brilliantly captures and reflects the shifting cultural mores transforming our relationships and society itself."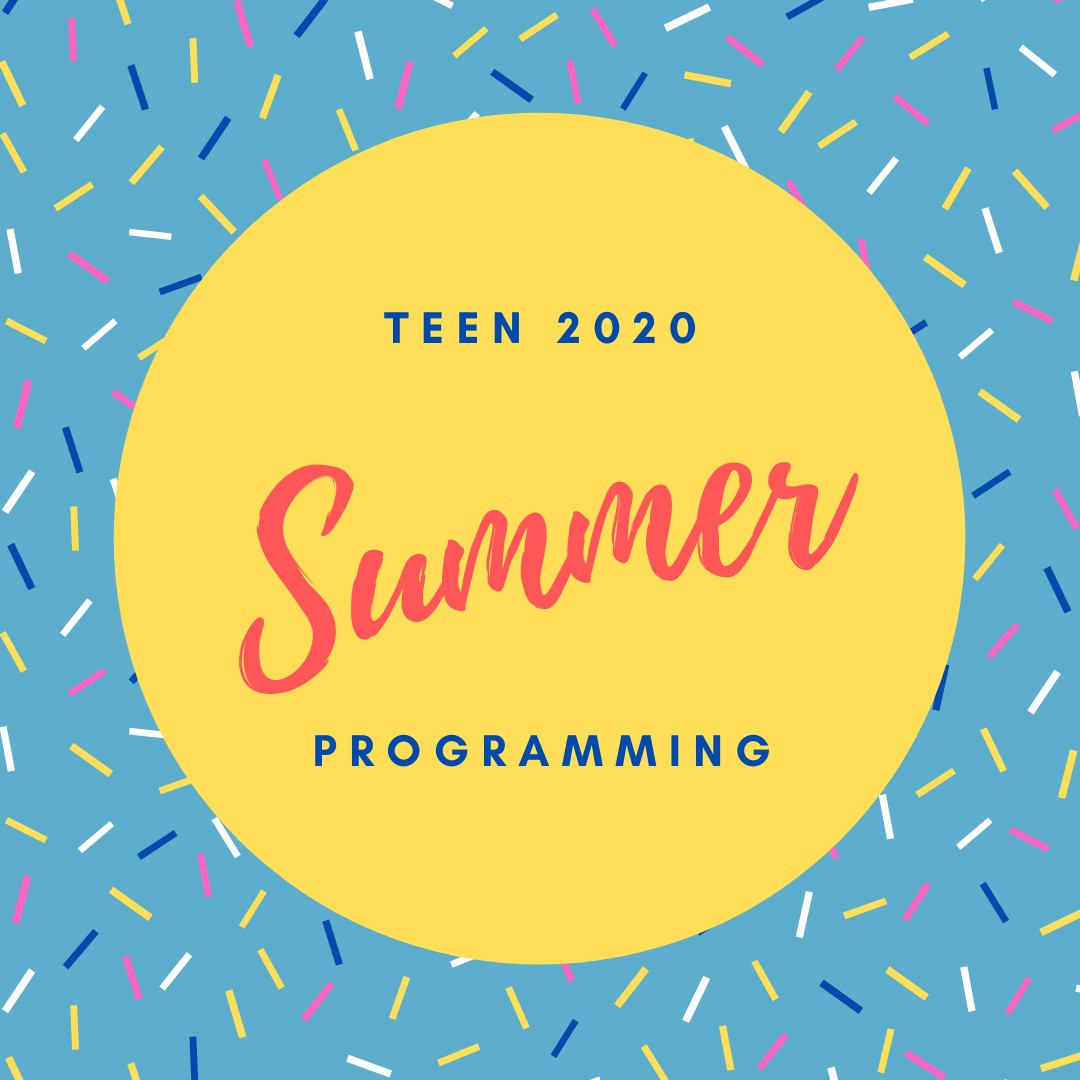 Our July/August teen programming will all be hosted virtually via Zoom. Please check out our Teen Programming page for information on our summer offerings and how to register!
Our March/April 2020 newsletter is now available! View our Upcoming Programs page, or view the PDF directly! Registration for Westbury and Carle Place residents begins Februrary 24, 2020. Don't forget to check out our Children's Programs as well!
read more
All March movies have been cancelled until further notice. We will keep you updated on any new information going forward.