The library will be closed for Presidents' Day: Monday, February 17.
Welcome to our spoiler-iffic Sorcerer's Stone post! This post is for readers who have finished the series and are using this opportunity to revisit Hogwarts. If you have not read ahead, please wait to read the rest of this post. Questions, polls, comments, etc. may...
read more
Harry Potter and the Sorcerer's Stone Yer a wizard... Harry Potter and the Sorcerer's Stone is the first book in the Harry Potter series. In it, the author, JK Rowling, introduced us to many of the characters, places and themes that we will see in the next 6 books....
read more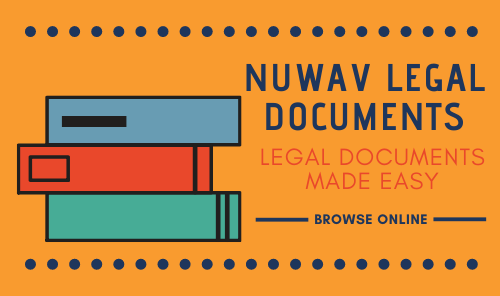 Highlight: Databases
NuWav Legal Documents offers legal forms and documents that meet the needs of the everyday person. Easily compose documents in categories like business, contracts, landlord/tenant disputes, divorce and much, much more.
Check out NuWav Legal Documents, or browse our many free databases!
"Like many Europeans who lived through World War II, Françoise Frenkel led an eventful life. A Polish Jewish woman born in 1889, she studied literature in Paris. In 1921, she opened a French bookstore in Berlin. She returned to Paris in 1939, fleeing the Nazis. She made several attempts to escape to Switzerland and eventually succeeded. But if Frenkel hadn't written a memoir, she would likely be completely unknown. Rien où poser sa tête (No Place to Lay One's Head) was published in Switzerland in 1945, sold a few copies and quickly sank into collective forgetfulness. Then a copy was found in 2010 at a sale for a French charity, and it's now republished as A Bookshop in Berlin.
It's interesting the way a title can affect a reader's perception of a book. The title No Place to Lay One's Head draws attention to Frenkel's personal hardships, to the terror and cruelty she encountered. There is plenty of suspense as Frenkel describes her brushes with disaster—but the title A Bookshop in Berlin instead emphasizes her improbable bookstore, illuminating a deeper truth about Frenkel's experiences.
Like a bookstore, Frenkel's memoir contains not one story but many. There is, of course, her own odyssey to safety—but there's also the heroic tale of M. and Mme. Marius, Frenkel's friends and saviors; the comedy of the glamorous refugee who hoodwinked the Germans into saving her son; the tragedy of the young man accused of murdering his wife; the melodrama of hardened prison guards; and ultimately, a story of liberation and redemption."
"A wedding planner left at the altar? Yeah, the irony isn't lost on Carolina Santos, either. But despite that embarrassing blip from her past, Lina's offered an opportunity that could change her life. There's just one hitch… she has to collaborate with the best (make that worst) man from her own failed nuptials.
Marketing expert Max Hartley is determined to make his mark with a coveted hotel client looking to expand its brand. Then he learns he'll be working with his brother's whip-smart, stunning—absolutely off-limits—ex-fiancée. And she loathes him.
If they can nail their presentation without killing each other, they'll both come out ahead. Except Max has been public enemy number one ever since he encouraged his brother to jilt the bride, and Lina's ready to dish out a little payback of her own.
Soon Lina and Max discover animosity may not be the only emotion creating sparks between them. Still, this star-crossed couple can never be more than temporary playmates because Lina isn't interested in falling in love and Max refuses to play runner-up to his brother ever again…"
"Set in London and alternating between 1926 and 1936, The Glittering Hour is the story of Selena Lennox. Having lost her beloved brother during World War I, Selena understands too well the brevity of life and intends to live every moment to the fullest.
Selena and her lively companions are collectively known as the Bright Young People. To the dismay of Selena's staid, upper-class family, her world is an unending series of fast cars, beautiful dresses, wild parties, crazy games and the latest dances, all fueled by alcohol and drugs and documented by photographers. Then one night, Selena meets the totally unsuitable Lawrence Weston, a struggling artist from poor beginnings who bears his own grief. Their encounter will eventually open Selena's eyes and force her to make a choice that will change their lives.
The Glittering Hour is an exceptional novel about choosing how to live amid powerful grief and true love. Iona Grey, author of Letters to the Lost, has written a moving story that makes readers feel bereft to leave Selena and Lawrence behind at the book's end in the way that only the best novels can do. Grey's eye for descriptive detail gives a sumptuousness to almost every scene, and the delicious recklessness of 1920s London comes alive on the page. She is also masterful at using flashbacks and letters to slowly tease out the influences and motivations of her characters—and those of an entire postwar generation.
For readers looking for a tremendously entertaining, emotionally charged story, look no further. The Glittering Hour is just the ticket."
Nominating Petition for the Westbury Memorial Public Library Board of Trustees Download: Nominating Petition in English Petición nominativa en español
read more