Effective March 17, 2020, UNTIL FURTHER NOTICE, the Library will be closed to the public.
We will continue to monitor local, state, federal, CDC, and WHO guidelines and will keep you abreast of all pertinent information. We appreciate everyone's patience during these trying times.
Budget Vote: Postponed
Our Budget Hearing and Vote have been postponed. The new dates are as follows:
– Budget Hearing: May 26, 2020 at 7:00 pm by teleconference
– Budget Vote: June 9, 2020 by absentee ballot
We will continue to keep you updated and thank you for your patience and understanding.
Thank you to everyone who voted! Our library budget was passed!
For more information on the budget, click here.
April 2, 2019, 9:00 – 9:00 at the Library!
For more details, check out our Budget Information!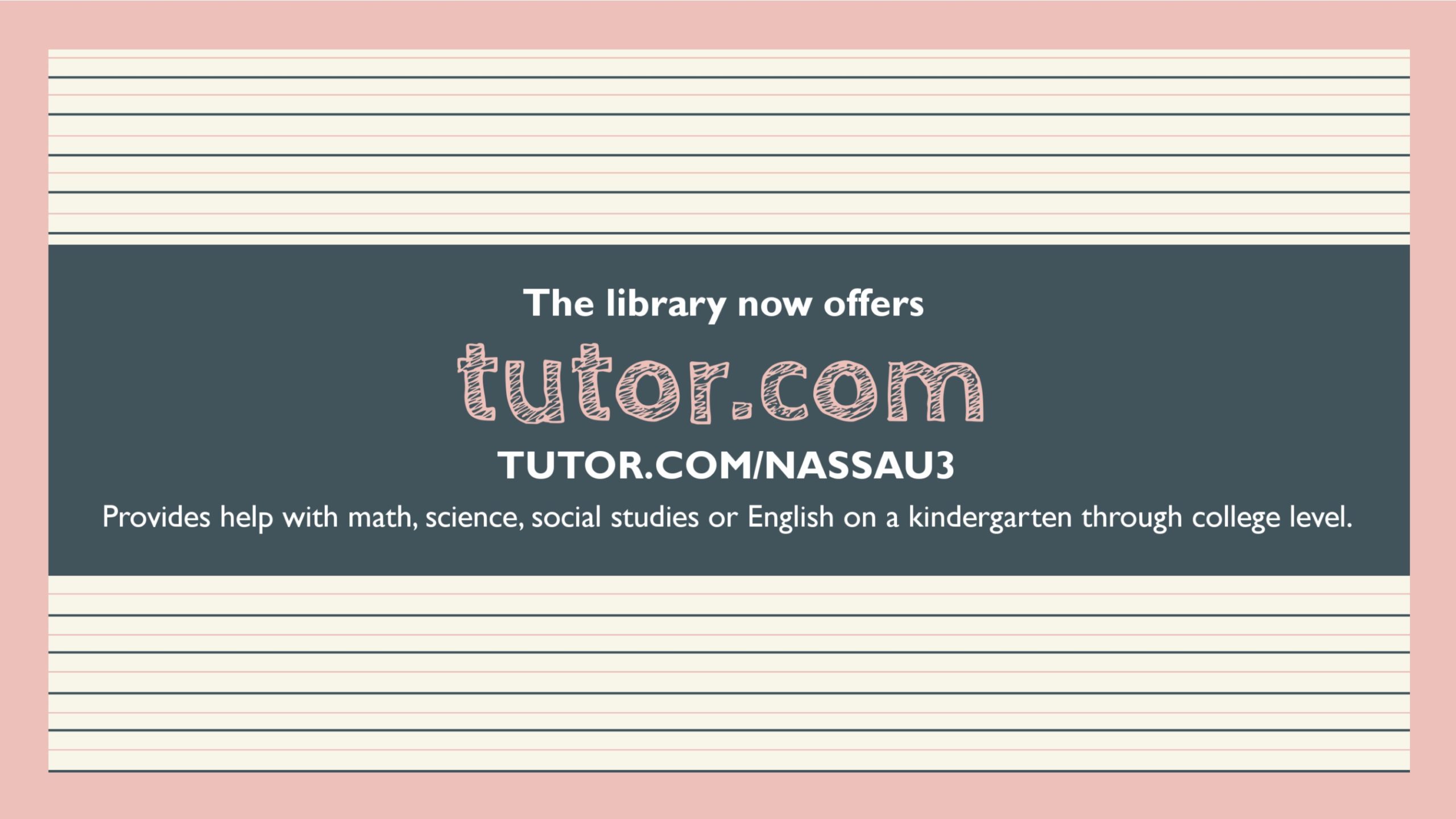 Highlight: Databases
Tutor.com provides help with math, science, social studies or English on a kindergarten through college level.
Check out Tutor.com, or browse our many free databases!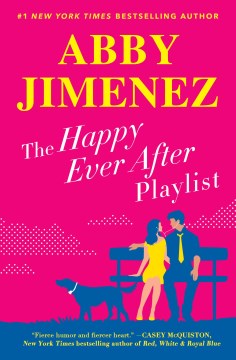 "Two years after losing her fiancé, Sloan Monroe still can't seem to get her life back on track. But one trouble-making pup with a "take me home" look in his eyes is about to change everything. With her new pet by her side, Sloan finally starts to feel more like herself. Then, after weeks of unanswered texts, Tucker's owner reaches out. He's a musician on tour in Australia. And bottom line: He wants Tucker back.
Well, Sloan's not about to give up her dog without a fight. But what if this Jason guy really loves Tucker? As their flirty texts turn into long calls, Sloan can't deny a connection. Jason is hot and nice and funny. There's no telling what could happen when they meet in person. The question is: With his music career on the rise, how long will Jason really stick around? And is it possible for Sloan to survive another heartbreak?"
e-Book available on Libby App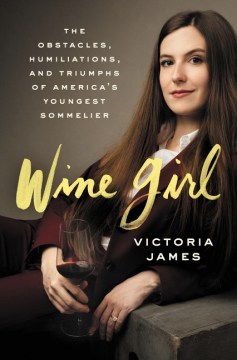 "At just twenty-one, the age when most people are starting to drink (well, legally at least), Victoria James became the country's youngest sommelier at a Michelin-starred restaurant. Even as Victoria was selling bottles worth hundreds and thousands of dollars during the day, passing sommelier certification exams with flying colors, and receiving distinction from all kinds of press, there were still groping patrons, bosses who abused their role and status, and a trip to the hospital emergency room.
It would take hitting bottom at a new restaurant and restorative trips to the vineyards where she could feel closest to the wine she loved for Victoria to re-emerge, clear-eyed and passionate, and a proud leader of her own Michelin-starred restaurant.
Exhilarating and inspiring, Wine Girl is the memoir of a young woman breaking free from an abusive and traumatic childhood on her own terms; an ethnography of the glittering, high-octane, but notoriously corrosive restaurant industry; and above all, a love letter to the restorative and life-changing effects of good wine and good hospitality."
e-book available on Libby App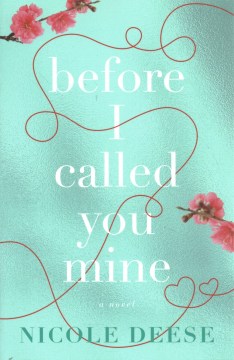 "After many matchmaking schemes gone wrong, there's only one goal Lauren is committed to now–the one that will make her a mother. But to satisfy the adoption agency's requirements, she must remain single, which proves to be a problem when Joshua appears. With an impossible decision looming, she will have to choose between the two deepest desires of her heart."
Our July/August 2019 newsletter is now available! View our Upcoming Programs page, or view the PDF directly! Registration for Westbury and Carle Place residents begins Jube 24, 2019.Don't forget to check out our Children's Programs as well!
read more
All March movies have been cancelled until further notice. We will keep you updated on any new information going forward.