The Library is open for CURBSIDE PICKUP ONLY.
We will continue to monitor local, state, federal, CDC, and WHO guidelines and will keep you abreast of all pertinent information. We appreciate everyone's patience during these trying times. To reserve items, please call the Library at 516-333-0176
The Westbury Library Board of Trustees will be holding their next monthly board meeting Thursday, November 19th at 7 pm via Zoom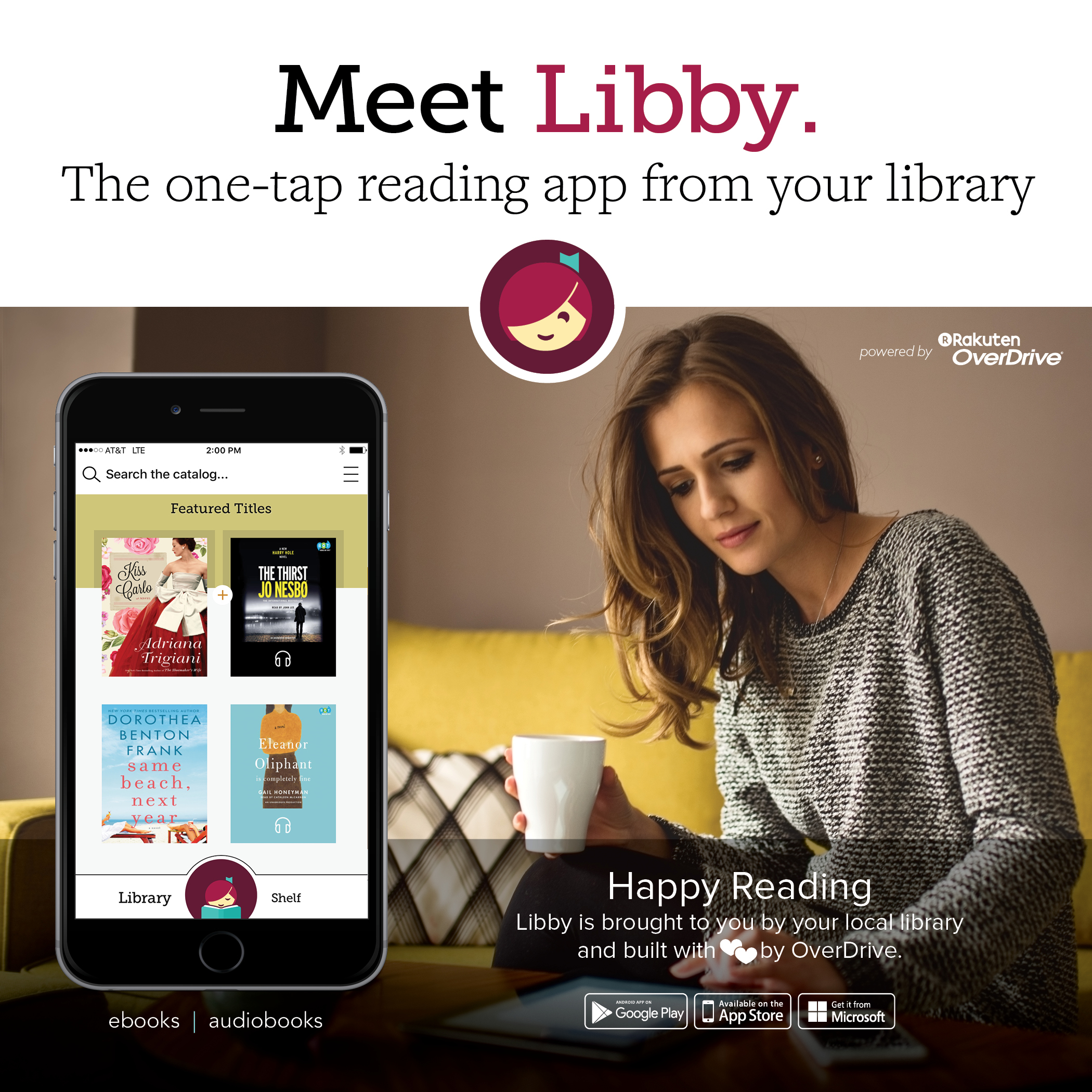 The Libby app is a new, streamlined way to borrow digital books and audiobooks from your library.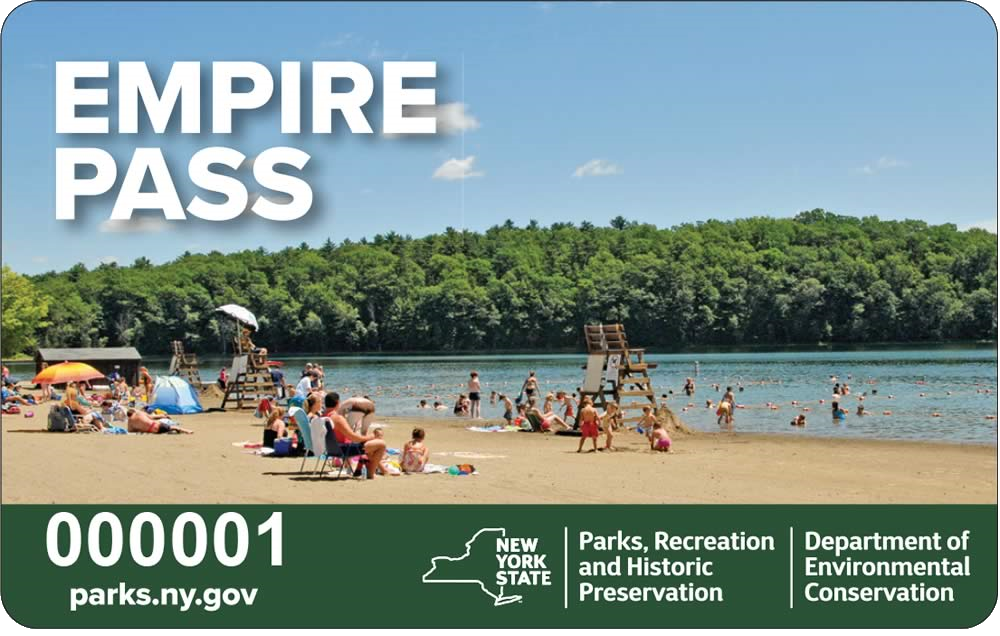 The Empire Pass is your key to all season enjoyment to New York State Parks. Reserve now by checking out our Museum Passes page!
Burbio.com is a free website and app that streams all Westbury schools, library, and community events in one place.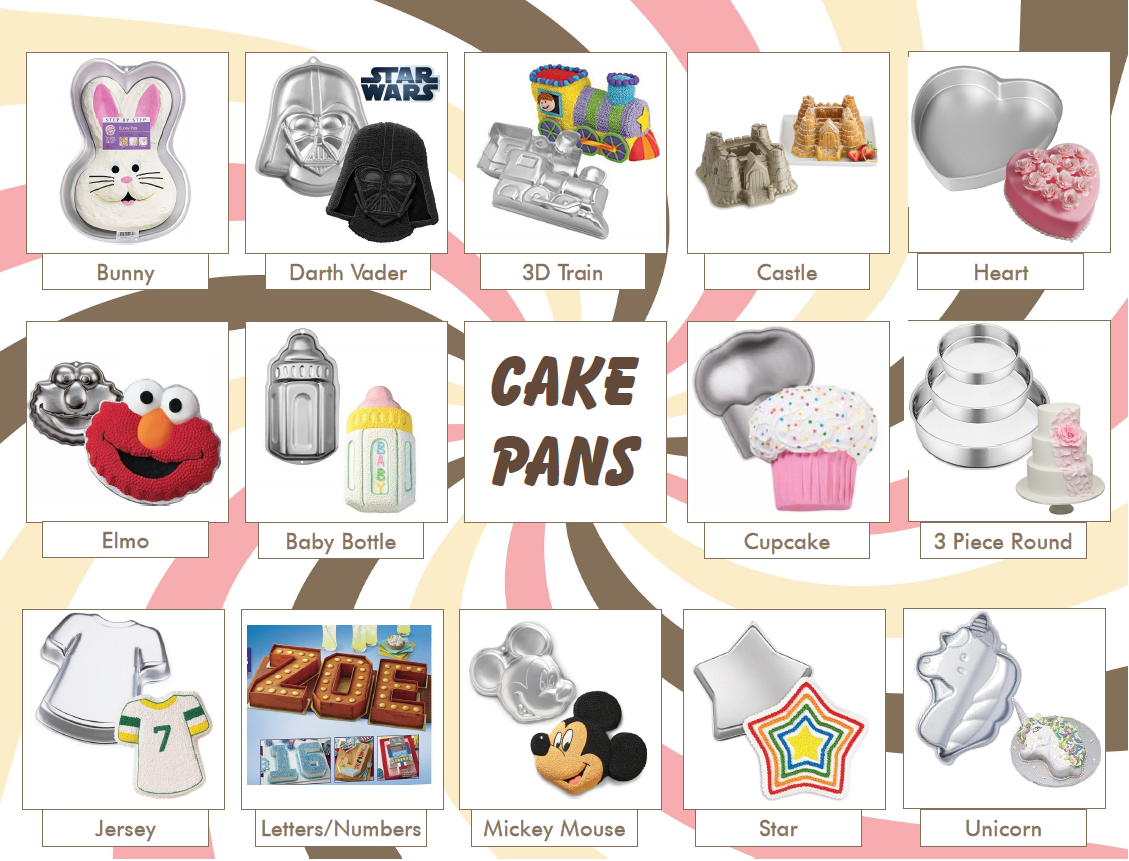 See which of our specialty cake pans are available at the Children's Library!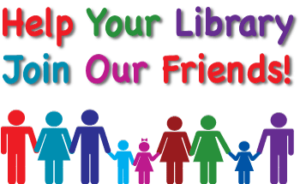 Friends of the Library
The Friends of the Westbury Library is Launching!
Please contact Kathleen Gaskin at (516) 333-0176,
Ext. 1151 or send an email to:
kathleengaskin@westburylibrary.org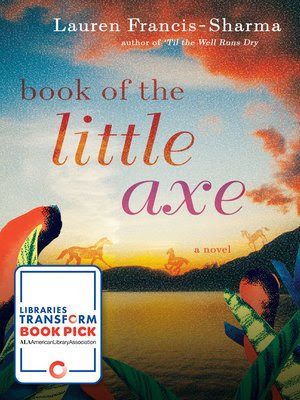 The Libraries Transform Book Pick is now live with Book of the Little Axe
This year's Libraries Transform Book Pick, the joint initiative of OverDrive and the American Library Association, is now live. Book of the Little Axe by Lauren Francis-Sharma is available on your OverDrive site with unlimited access to the ebook until September 28 at no cost to your library.
Yer a wizard…
Harry Potter and the Sorcerer's Stone is the first book in the Harry Potter series. In it, the author, JK Rowling, introduced us to many of the characters, places and themes that we will see in the next 6 books.
Harry Potter is an orphan sentenced to living with his mean Aunt Petunia and Uncle Vernon, and their spoiled child, Dudley. On his eleventh birthday, Harry learns that not only does he have magical powers, but he will learn how to use them at Hogwarts School of Witchcraft and Wizardry. With this discovery, Harry's world is completely changed. In the Wizarding world he is famous for being the one person who could not be killed by nefarious dark wizard, Voldemort. While at Hogwarts, Harry makes friends, begins to learn about his parents, and finds most of his teachers to be friendly and supportive. But not everyone is happy Harry has returned to this world…
We hope you had a great time reading the first book in this exciting series, and will join us in reading the next installment, Harry Potter and the Chamber of Secrets! Discussions for book #2 will be up in the middle of February. But for now, please enjoy discussing the events of this book in the comments!
Did you like this book? Hate it? Did it remind you of something you've read or seen before?
Which places in the book would you like to visit?
If you could hear this same story from another person's point of view, who would you choose?
Were you surprised at what happened with Professor Quirrell? Were you suspicious of anyone else?
You might belong in Gryffindor,
here dwell the brave at heart,
Their daring, nerve, and chivalry
Set Gryffindors apart;
You might belong in Hufflepuff,
Where they are just and loyal,
Those patient Hufflepuffs are true
And unafraid of toil;
Or yet in wise old Ravenclaw,
if you've a ready mind,
Where those of wit and learning,
Will always find their kind;
Or perhaps in Slytherin
You'll make your real friends,
Those cunning folks use any means
To achieve their ends.
When the kids arrive at Hogwarts, the Sorting Hat sings a song describing the 4 Houses- Gryffindor, Slytherin, Hufflepuff and Ravenclaw- and their members. What House would you be sorted into?
What did we miss? Is there anything you would like to discuss or any questions you and your family had? Did you have a favorite quote or a favorite scene?
Please introduce them in the comments.
We ask library patrons under 13 to participate in these discussions with adult supervision. We would like to encourage families to incorporate discussion questions into their at-home book chats. Discussions are open to first time readers, and super-fans, so please limit spoilers to the book currently being discussed and previous ones only.  There will be a second post, later in the month for overarching theories and ideas, and for connecting what happens in this book to events in future installments.
Please be respectful.
The character of Harry Potter was born in 1980, and that means that this summer, on July 31, Harry Potter will turn 40! To celebrate, we are reading one Harry Potter book per month until his birthday. We would love for you and your family to join us.
We will post discussion questions here each month.
The first post will be general discussion question about that month's book. For these discussions we ask that the chat stay within the events of that book. No spoilers!
A little bit later in the month, we will introduce a second post where overarching themes in the series and theories can be discussed. Let spoilers fly!
We encourage families to use these discussion questions to foster conversation, and to create and follow their own rules regarding message boards on the internet. Grownups can use our forum to share their family's revelations, or to take a break from the little ones and engage with other fans on your own terms.
Are you a first-timer or a Hogwarts expert? Either way, we are excited for you to go on this magical journey!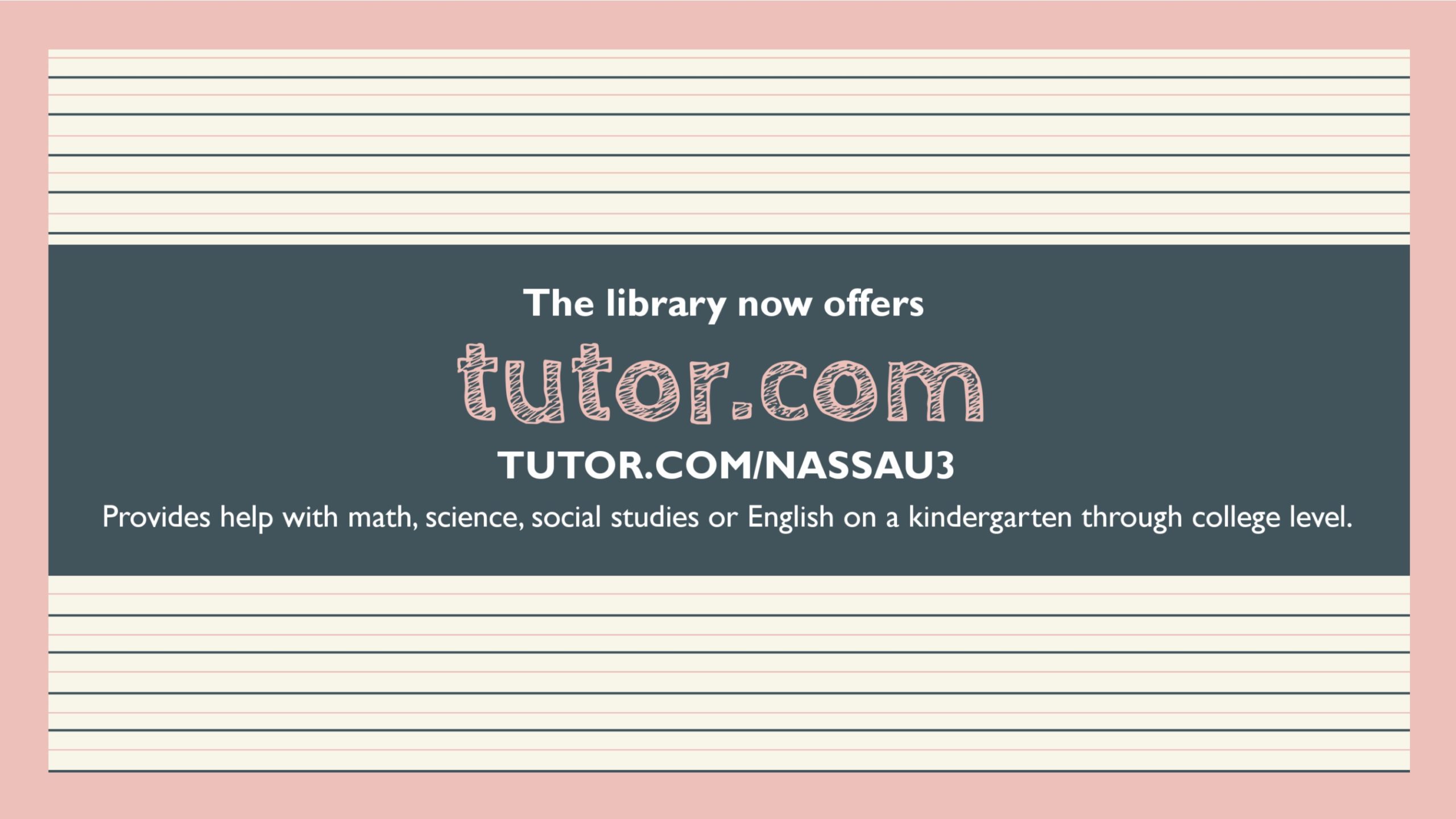 Highlight: Databases
Tutor.com provides help with math, science, social studies or English on a kindergarten through college level.
Check out Tutor.com, or browse our many free databases!
"Turner Falls is a small tourist town nestled in the hills of western Oregon, the kind of town you escape to for a vacation. When an inexplicable outbreak rapidly develops, this idyllic town becomes the epicenter of an epidemic of violence as the teenaged children of several executives from the local biotech firm become ill and aggressively murderous. Suddenly the town is on edge, and Lucy and her friends must do everything it takes just to fight through the night."
"The Invisible Life of Addie LaRue, the reader first meets Addie as she is fleeing a life she doesn't want, one that has been chosen for her by her parents. In the year 1714 in Villon, France, 23-year-old Addie is being forced to marry a widower from her village whose children are in want of a stepmother. Instead of submitting, Addie runs. "She doesn't slow, doesn't look back; she doesn't want to see the life that stands there, waiting. Static as a drawing. Solid as a tomb. Instead, she runs."
She also prays to the old gods, as her friend Estele, the village witch, has taught her. Estele warned her never to pray to the gods that answer after dark, but as dusk bleeds into night, Addie accidentally conjures just such a god, whom she will come to know as Luc. He promises Addie of "time without limit, freedom without rule" in exchange for her soul. Only after the deal is struck does Addie understand the secret cost of this arrangement. She can live for a thousand years if she likes, but nobody will ever remember her. Until one day, in New York City in the year 2014, she walks into a bookstore and, for the first time in 300 years, someone does. It's a twist that changes everything she thought she knew about her future and the decisions that await her.
At the heart of this novel is a meditation on legacy, time and the values each person uses to guide their path. Freed from a life's traditional arc of aging and transitions, the indefatigable Addie must proactively decide how she wants to spend her days and which sacrifices are worth her soul's survival. This is a hopeful book from an author who is known for dark, violent stories, which makes it both a delightful surprise and a balm in difficult times."
"Sydney Green is Brooklyn born and raised, but her beloved neighborhood seems to change every time she blinks. Condos are sprouting like weeds, FOR SALE signs are popping up overnight, and the neighbors she's known all her life are disappearing. To hold onto her community's past and present, Sydney channels her frustration into a walking tour and finds an unlikely and unwanted assistant in one of the new arrivals to the block—her neighbor Theo.
But Sydney and Theo's deep dive into history quickly becomes a dizzying descent into paranoia and fear. Their neighbors may not have moved to the suburbs after all, and the push to revitalize the community may be more deadly than advertised.
When does coincidence become conspiracy? Where do people go when gentrification pushes them out? Can Sydney and Theo trust each other—or themselves—long enough to find out before they too disappear?"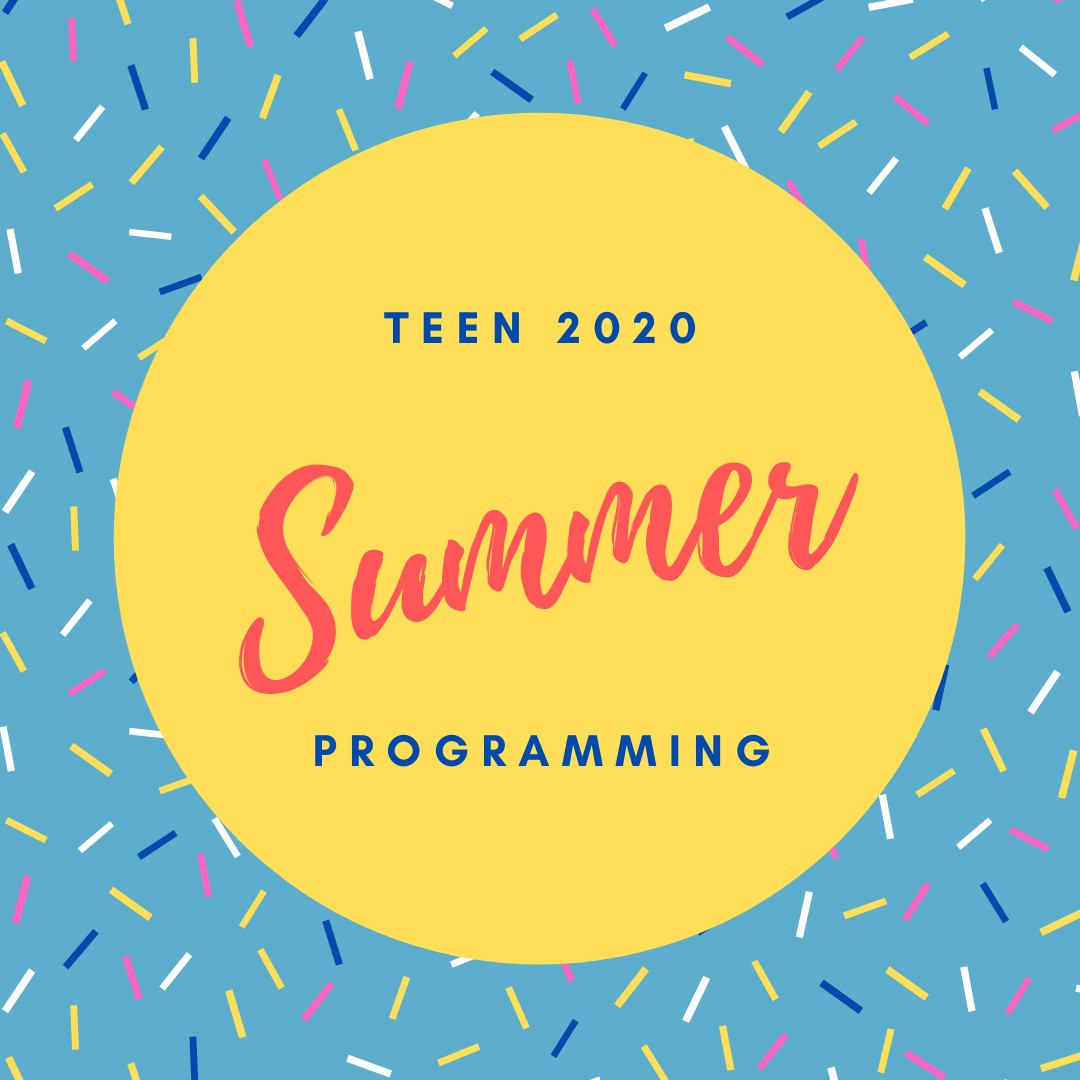 Our September/October teen programming will all be hosted virtually via Zoom. Please check out our Teen Programming page for information on our summer offerings and how to register!
Nominating Petition for the Westbury Memorial Public Library Board of Trustees
Download: