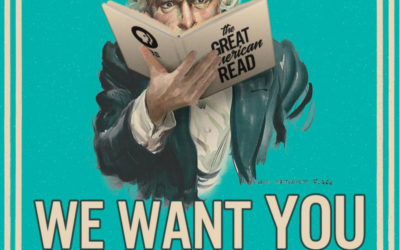 WMPL is inviting the community to help us vote in The Great American Read! Come into the library and check out our book display featuring a selection of some of the 100 books America loves the most. Cast your vote and when it's finished, we'll know not only which book...
read more
"There are a number of compelling arguments for surrogacy. Some would-be mothers are unable to conceive. Gay couples may wish to become parents. But, as with any legal arrangement, complications can arise, especially when mercenaries try to exploit people's emotions for monetary gain.
Joanne Ramos imagines such complications in The Farm, her ambitious dystopian debut. The novel's effectiveness lies in the power of its premise. Financially straitened women, most of them Filipina immigrants—Ramos, an American, was born in the Philippines and moved to Wisconsin when she was 6—are recruited to carry the babies of an ultra-rich, typically white clientele in exchange for a huge payout.
Among the immigrants is protagonist Jane Reyes, the Filipina mother of a 4-year-old girl who left her husband after she discovered his affair. After Jane loses her nanny job, she takes a tip from her 67-year-old cousin with whom she lives, and applies for a job at Golden Oaks, a fancy resort in New York's Hudson Valley. At Golden Oaks, surrogate mothers reside in luxury, and this opulence includes organic meals, private fitness trainers, daily massages—all for free. But the pregnant women are constantly monitored, and they are restricted from leaving the grounds or from having any contact with the outside world.
The person running Golden Oaks is Mae Yu, a high-achieving Chinese-American woman who, in a marvelous phrase, has "a lusty Ayn Randian love of New York." Her job is to recruit Hosts who are willing to carry babies for the company's wealthy Clients. Not all Hosts, however, are treated the same. A few are Premium Hosts, which means they're white. They include Jane's roommate Reagan, who represents the holy trifecta of Premium Hosts because she's white, pretty and educated. She aspires to a career in photography and wants to break free of her domineering father. Another Premium Host is Lisa, who sees Golden Oaks for what it is and recruits Jane and Reagan in her plans to undermine its authority. And then there's Jane's cousin, whose motivations may not be what they seem."
"The British Are Coming begins in 1775 with the lead-up to the battles of Lexington and Concord and ends in January 1777 after the battles of Trenton and Princeton. Many of us have heard of these places, and some of us have visited them. One of the many virtues of Atkinson's skill as a researcher and writer is that he is able to strip away contemporary accretions and give readers a tactile sense of those times and lands.
Few of the Founding Fathers appear in these pages; they are off in Philadelphia writing their declarations and acts of the Continental Congress. But Ben Franklin, nearing 70, makes an arduous winter journey to Quebec as the Americans try and disastrously fail to split Canada away from Great Britain. Then there is Henry Knox, an overweight bookseller who turns out to be a brilliant artillery strategist. And the brothers Howe, leaders of the British Army and Navy, waver between punishing their enemies and treating them lightly to coax them back into the arms of the mother country.
Towering above them all is George Washington, famous for his physical grace and horsemanship. During much of this time, he is such a failure that some officers plot against him, and he fears being dismissed as the military leader. Under his leadership, the army retreats again and again and again. The enemy mocks Washington, ironically calling him "the old fox." He must beg soldiers to stay when their enlistments expire. He endures."
"Although it may seem that every square inch of the earth has been mapped, there are still places that are mysterious. The Kamchatka Peninsula is one such place. You've seen it on a map, extending like a swollen appendage from the northeastern edge of Russia into the Pacific Ocean and the Sea of Okhotsk. Maybe you've wondered about the people who live there. Does anyone live there?
Of course, people do live in Kamchatka, both in real life and in Julia Phillips' powerful debut novel. There are those from the indigenous and the white Russian population. The book opens when two little white girls are snatched from the seaside by a creep. The rest of the book concerns both the search for these two girls and the mystery of how they could have vanished on a peninsula all but cut off from the rest of Russia by a mountain range.
The book's many characters are introduced in the preface, which calls to mind all those classic Russian novels with sprawling casts. But at the same time, Disappearing Earth is utterly contemporary."
"With the arrival of little Arthur, the child of her eldest son, Quindlen writes, "I became something different than I'd ever been before." As a grandmother, she finds fresh use for her maternal skills and works to redefine her place in the family, a process that proves at times to be bittersweet. "We were mother and father, most of us, before we became grandmother and grandfather," she writes. "And because of that it is sometimes hard to accept that we have been pushed slightly to the perimeter." Along with sharing episodes from her time as a newly minted nana, she contemplates developments in childrearing and reflects on her own past as a mom. Quindlen puts her stamp on topics that are timeless, and her faithful followers will welcome this revealing, beautifully crafted account of family life."
Our January/February 2019 newsletter is now available! View our Upcoming Programs page, or view the PDF directly! Registration for Westbury and Carle Place residents begins December 17th, 2018.
read more