The library now offers wireless printing! Simply send your print jobs as an attachment to westburymemorialprinter@gmail.com. You will receive a print release code. Give this code to the tech staff at the technology desk in the library, and they will release your print...
read more
Tuesday, April 3, 9:00 - 9:00 at the library! For more details, check out our Budget Information!
read more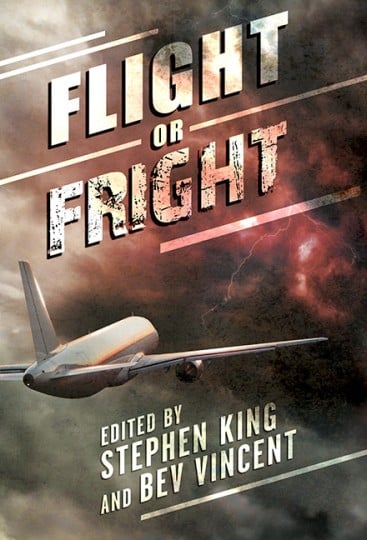 "Welcome to Flight or Fright, an anthology about all the things that can go horribly wrong when you're suspended six miles in the air, hurtling through space at more than 500 mph and sealed up in a metal tube (like gulp! a coffin) with hundreds of strangers. All the ways your trip into the friendly skies can turn into a nightmare, including some we'll bet you've never thought of before… but now you will the next time you walk down the jetway and place your fate in the hands of a total stranger. Featuring brand new stories by Joe Hill and Stephen King, as well as fourteen classic tales and one poem from the likes of Richard Matheson, Ray Bradbury, Roald Dahl, Dan Simmons, and many others."
"Washington Black, a Bajan 11-year-old slave on a sugar plantation whose life is forever changed when he is removed from hard labor and "loaned" by his owner to Christopher "Titch" Wilde. Titch is an eccentric naturalist, inventor and abolitionist who initially wants the young Washington to serve as ballast in his experiments with hot air balloons.
Washington turns out to be a gifted artist and naturalist himself. The two develop a fraught relationship that takes them from Barbados to the Arctic and the deserts of Morocco until Washington ultimately gains his freedom. Told from Washington's point of view, the novel examines both what it means to be truly free and the complex power dynamics of its central relationship."
 En el País Que Amamos: Mi Familia Dividida por Diane Guerrero
Nacida en los Estados Unidos, actriz Diane Guerrero se recuerda del día que descubrió que sus padres fueron deportados a Colombia cuando ella estaba en escuela.Esta memoria, lleno de emoción y dolor, reflecta los problemas de residentes indocumentados de este país. Diane, con apoyo de amigos, logro a encontrar el sueño americano y la voz para pelear para los derechos de inmigrantes.
Haga clic aquí para ver si está disponible
In The Country We Love: My Family Divided by Diane Guerrero
Born in the United States, actress Diane Guerro is reminded of the day she discovered that her parents were deported to Colombia when she was in school.This memoir, full of emotion and pain, reflects the problems of undocumented residents of this country. Diane, with the support of friends, managed to find the American dream and the voice to fight for immigrant rights.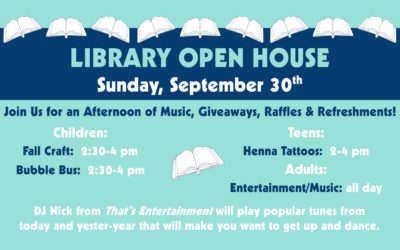 Sunday, September 30, 2:00 – 4:00 Join us for a fun afternoon of music, activities, raffles, giveaways and refreshments! Children will enjoy Fall Craft, Bubble Bus and Italian ices. Teens can get Henna Tattoos. Adults will enjoy DJ Nick from That's Entertainment who...
read more