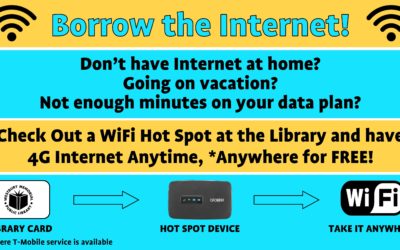 Mobile WiFi hotspots are now available for Westbury Memorial Public Library cardholders to borrow! For more information, or to check out a hotspot for 7 days, speak to a staff member at the Circulation desk.
read more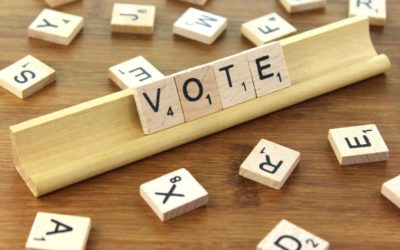 Did you know that September 25th is National Voter Registration Day? Through partnership with vote.org, we're bringing you these tools to make sure you're registered to vote! <iframe...
read more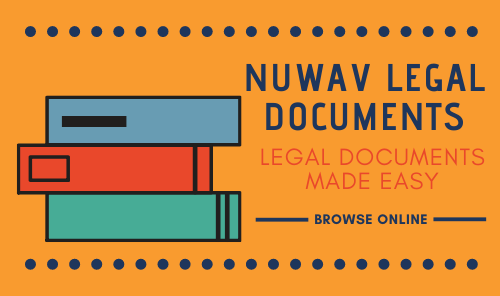 Highlight: Databases
NuWav Legal Documents offers legal forms and documents that meet the needs of the everyday person. Easily compose documents in categories like business, contracts, landlord/tenant disputes, divorce and much, much more.
Check out NuWav Legal Documents, or browse our many free databases!
"Jaquira Díaz's Ordinary Girls reaches deep into your heart and seizes your emotions from the very first sizzling paragraph. And as it carries you into some of Díaz's darkest shadows and out into variegated light, it refuses to let go. In staccato sentences, Díaz walks us through her community: "We were the girls who strolled onto the blacktop on long summer days, dribbling past the boys on the court. . . . We were the wild girls who loved music and dancing. Girls who were black and brown and poor and queer. Girls who loved each other."
In fiercely honest prose, Díaz turns back every page of her life, starting with growing up in El Caserío Padre Rivera, the government housing projects in Puerto Rico, and sharing stories from there that she "never wants to forget." In this world, Díaz learns about danger and violence and death, but she also learns about community. She yearns for a more loving family and home, but her mother and father can provide only a soundtrack of constant bickering and yelling. There's no love lost between Díaz and her brother, who beats her and abuses her emotionally and whom she tries to kill with a steak knife.
When the family moves to Miami Beach, life looks a little sunnier because they've moved up financially, but only for a moment. Her mother and father split, and her mother sinks into addiction that's exacerbated by schizophrenia. Díaz eventually escapes the violence through an early marriage, a stint in the Navy and enrollment in college and creative writing courses, though she never sheds her friendships, her family or her memories.
The stunning beauty of Díaz's memoir grows out of its passion, its defiance, its longing, its love and its clear-eyed honesty. Díaz's story hums with a vibrant beauty, shining a light out of the darkness that shadowed her life."
"As graduate student Zachary Ezra Rawlins contemplates which book to choose in his university library, he muses that reading a novel "is like playing a game where all the choices have been made for you ahead of time by someone who is much better at that particular game." That's certainly the case when the author in question is Erin Morgenstern, who mesmerized readers with her breakout debut, The Night Circus, and now returns with her highly anticipated second novel, The Starless Sea, a grand fantasy about books, the power of literature and storytelling.
The mysterious book Zachary ends up choosing features him as a character and leads him on an epic quest, first to the Algonquin Hotel Annual Literary Masquerade in New York City and ultimately through a secret doorway to a subterranean realm where he finds pirates, an Owl King, fairy tales, a story sculptor and "an underground trove of books and stories beneath their feet." Think Harry Potter for book lovers and grown-ups. (Zachary's favorite drink is a sidecar, and he falls in love during his adventures.) There are literary references galore, as well as an undertone of video games. "Is that Zelda for Princess or Fitzgerald?" Zachary asks at one point. The response he receives: "Little bit of both."
Paralleling Susan Orlean's The Library Book, a nonfiction ode to books, libraries and librarians, The Starless Sea is a fictional journey dedicated to stories and storytelling. Both are lively, inventive titles chock-full of book-centric quotes.
This hefty novel requires imaginary leaps and careful attention to stories and characters that wind their way in many different directions, but Morgenstern—now proving not once, but twice, what an adept literary juggler she is—manages to weave a multitude of strands together into one mighty, magical tale."
Click here for availability – Large Print 
"Queer history is both old and new. We have been gay since the dawn of time, but only recently have queer people really started to speak our own stories into the historical record. The novelty of this—as well as the precarious lives many LGBTQ people still live—raises its own questions: Which stories do we tell? Relative to established narrative forms, where and how do they fit? What about the bad parts?
"I enter into the archive that domestic abuse between partners who share a gender identity is both possible and not uncommon, and that it can look something like this," Carmen Maria Machado writes at the beginning of her stunning new memoir, In the Dream House. "I speak into the silence." The book describes the arc of a romantic relationship turned sour, controlling and claustrophobic, the house of its title becoming a place where Machado locks herself in the bathroom while her girlfriend tries to break down the door.
To call it a memoir, though, is to give short shrift to the exquisite strangeness and formal innovation that Machado achieves. The author of Her Body and Other Parties—a National Book Award-nominated collection of stories combining elements of fable, fantasy, noir, erotic thriller, science fiction and fairy tale—Machado imports her fascination with genre into In the Dream House. Each of the book's short chapters nods to some trope or narrative tradition that Machado is playing with—"American Gothic" or "Lesbian Pulp Novel." This is a clever device, but it's also a propulsive one, and occasionally leavening. One chapter is precisely one sentence long: "'We can fuck,' she says, 'but we can't fall in love.'" Its title is "Dream House as Famous Last Words."
If this all sounds very metatextual, know that Machado has pulled off an amazing feat: a book that comments on its own existence and the silences it endeavors to fill; a work deeply informed by a sense of identity and community; and page after page of flawless, flaying, addictive prose. In the Dream House is astonishingly good."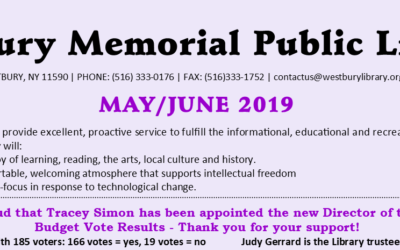 Our May/June 2019 newsletter is now available! View our Upcoming Programs page, or view the PDF directly! Registration for Westbury and Carle Place residents begins April 29, 2019. Don't forget to check out our Children's Programs as well
read more