Effective March 17, 2020, UNTIL FURTHER NOTICE, the Library will be closed to the public.
We will continue to monitor local, state, federal, CDC, and WHO guidelines and will keep you abreast of all pertinent information. We appreciate everyone's patience during these trying times.
Budget Vote: Postponed
Our Budget Hearing and Vote have been postponed. The new dates are as follows:
– Budget Hearing: May 26, 2020 at 7:00 pm by teleconference
– Budget Vote: June 9, 2020 by absentee ballot
We will continue to keep you updated and thank you for your patience and understanding.
Keep an eye out for more information about our 2020 budget.
Welcome to our spoiler-iffic Sorcerer's Stone post!
This post is for readers who have finished the series and are using this opportunity to revisit Hogwarts. If you have not read ahead, please wait to read the rest of this post. Questions, polls, comments, etc. may expose you to important plot points, and if you've only read the first book, it's too soon!!
In the comments we want to know:
What did you notice in this book that comes back later? For example, Hagrid uses Sirius Black's motorcycle on the day Harry was brought to the Dursley's. 
Where does Prof. Quirrell rank among Defense Against the Dark Arts teachers?
Could the characters have done anything differently in this book that would have affected the outcome of the series?
Have your feelings about any of the characters we meet in Book 1 changed based on how they develop throughout the series? 
Specifically:
How do you feel about Severus Snape?
Let us know in the comments if you have any ideas for a poll
We ask library patrons under 13 to participate in these discussions with adult supervision. We would like to encourage families to incorporate discussion questions into their at-home book chats. This post is for discussing overarching theories and ideas, and for connecting what happens in this book to events in future installments. Spoil away.
Please be respectful.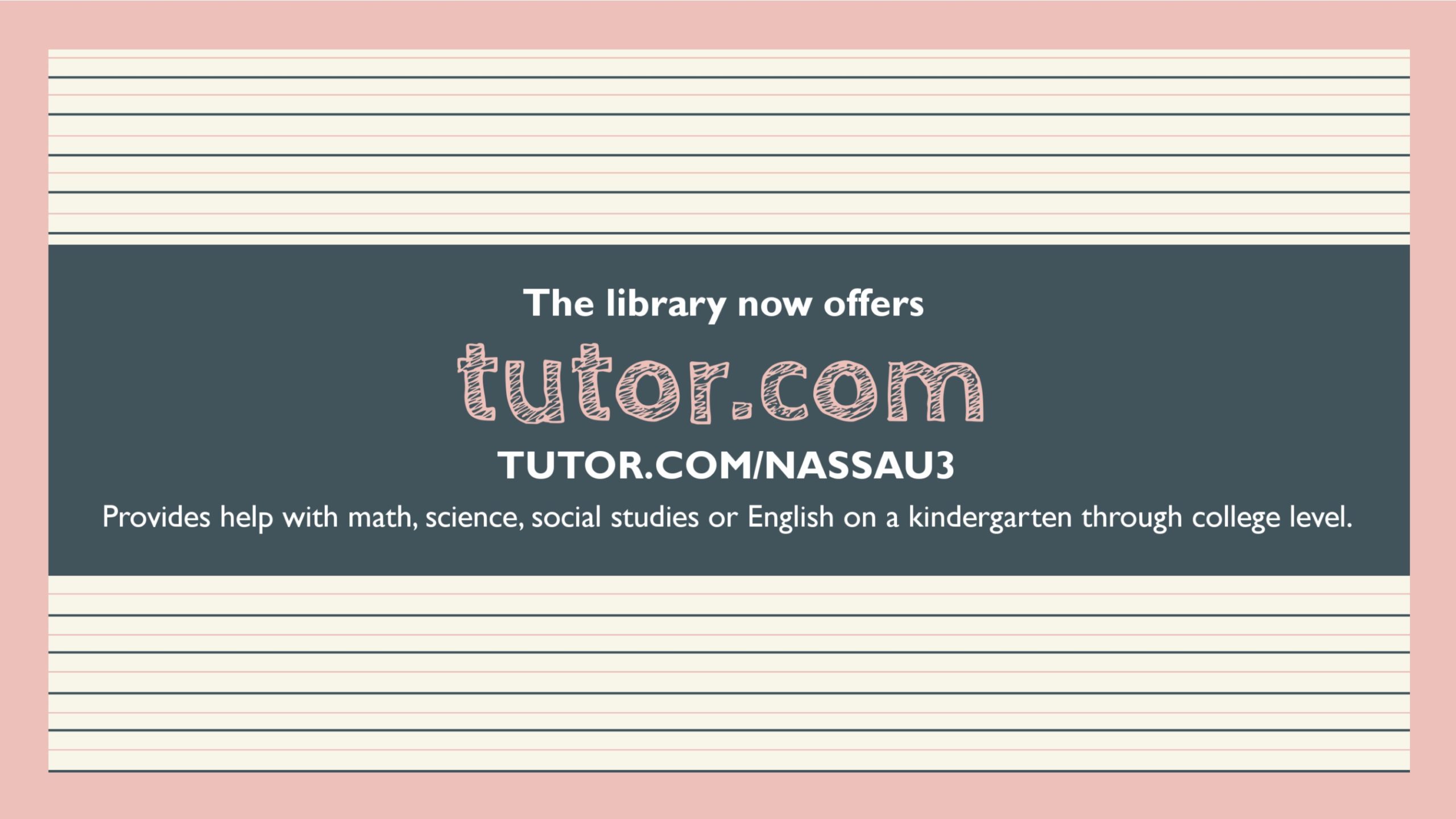 Highlight: Databases
Tutor.com provides help with math, science, social studies or English on a kindergarten through college level.
Check out Tutor.com, or browse our many free databases!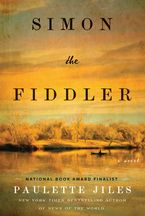 "In March 1865, the long and bitter War between the States is winding down. Till now, twenty-three-year-old Simon Boudlin has evaded military duty thanks to his slight stature, youthful appearance, and utter lack of compunction about bending the truth. But following a barroom brawl in Victoria, Texas, Simon finds himself conscripted, however belatedly, into the Confederate Army. Luckily his talent with a fiddle gets him a comparatively easy position in a regimental band.
Weeks later, on the eve of the Confederate surrender, Simon and his bandmates are called to play for officers and their families from both sides of the conflict. There the quick-thinking, audacious fiddler can't help but notice the lovely Doris Mary Dillon, an indentured girl from Ireland, who is governess to a Union colonel's daughter.
After the surrender, Simon and Doris go their separate ways. He will travel around Texas seeking fame and fortune as a musician. She must accompany the colonel's family to finish her three years of service. But Simon cannot forget the fair Irish maiden, and vows that someday he will find her again."
e-Book available on Libby App
"Antonia Vega is still reeling a year after the death of her husband, Sam, a beloved local doctor. Since then, she has been so adrift that she sometimes pours orange juice into her coffee. Ever the novelist, she often quotes favorite authors, from Wallace Stevens to Shakespeare, to help her cope.
Family and neighborhood events complicate Antonia's grief. As Alvarez has done so beautifully in previous books, she offers a memorable portrait of sisterhood, as Antonia is one of four sisters who emigrated years ago from the Dominican Republic.
The oldest sister and a former therapist, Izzy has been known to engage in irregular behavior, as when she wrote to Michelle Obama "to offer to design her inauguration gown." Her latest escapade is more consequential: She gets lost on the drive to Antonia's 66th birthday party, and the other sisters, including Tilly and fellow therapist Mona, frantically search for her.
In a parallel story, a man named Mario, one of several undocumented Mexicans who work at the dairy farm next to Antonia's house, asks her to help him bring his girlfriend to Vermont. But he doesn't tell Antonia the whole truth about their situation. The withheld information leads to complications neither he nor Antonia could have anticipated.
In one moving scene after another, Alvarez dramatizes the sustaining power of stories, whether for immigrants in search of a better life or for widows surviving a spouse's death. True to its title, Afterlife cannily explores what it means to go on after a loss. As Alvarez writes about Antonia, "The only way not to let the people she loves die forever is to embody what she loved about them." This is a beautiful book."
"Irby is forty, and increasingly uncomfortable in her own skin despite what Inspirational Instagram Infographics have promised her. She has left her job as a receptionist at a veterinary clinic, has published successful books and has been friendzoned by Hollywood, left Chicago, and moved into a house with a garden that requires repairs and know-how with her wife in a Blue town in the middle of a Red state where she now hosts book clubs and makes mason jar salads. This is the bourgeois life of a Hallmark Channel dream. She goes on bad dates with new friends, spends weeks in Los Angeles taking meetings with "tv executives slash amateur astrologers" while being a "cheese fry-eating slightly damp Midwest person," "with neck pain and no cartilage in [her] knees," who still hides past due bills under her pillow.
The essays in this collection draw on the raw, hilarious particulars of Irby's new life. Wow, No Thank You. is Irby at her most unflinching, riotous, and relatable."
Nominating Petition for the Westbury Memorial Public Library Board of Trustees Download: Nominating Petition in English Petición nominativa en español
read more
All March movies have been cancelled until further notice. We will keep you updated on any new information going forward.