The Library will be open for CURBSIDE PICKUP ONLY effective Monday, June 29th 2020.
We will continue to monitor local, state, federal, CDC, and WHO guidelines and will keep you abreast of all pertinent information. We appreciate everyone's patience during these trying times. To reserve items, please call the Library at 516-333-0176
The Westbury Library Board of Trustees will be holding their next monthly board meeting Thursday, September 17th at 7pm via Zoom
Join #biglibraryread, a digital book club connecting readers to the same eBook at the same time with no waitlists or holds.The next featured title is The Darwin Affair by Tim Mason!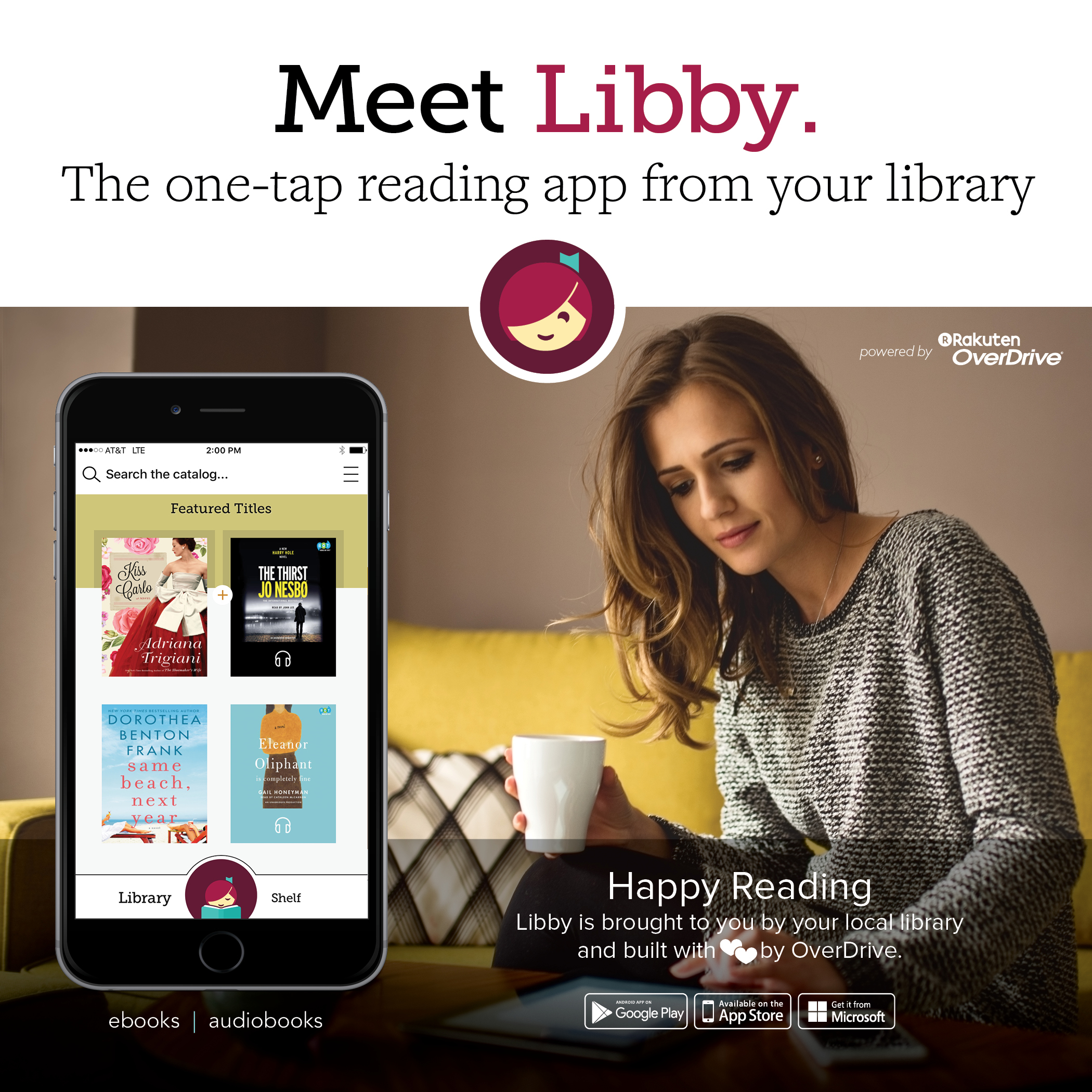 The Libby app is a new, streamlined way to borrow digital books and audiobooks from your library.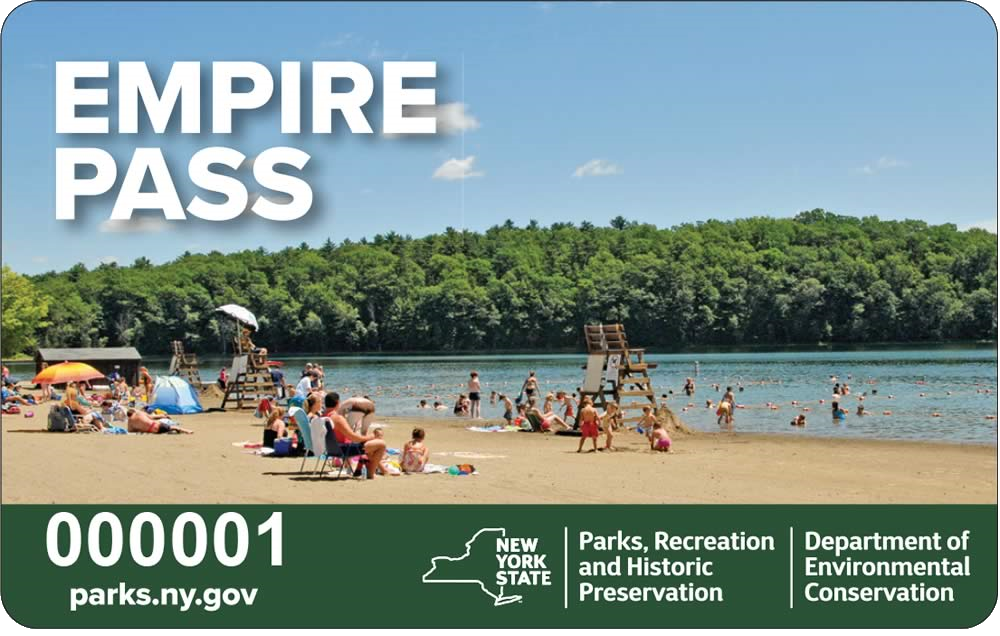 The Empire Pass is your key to all season enjoyment to New York State Parks. Reserve now by checking out our Museum Passes page!
Burbio.com is a free website and app that streams all Westbury schools, library, and community events in one place.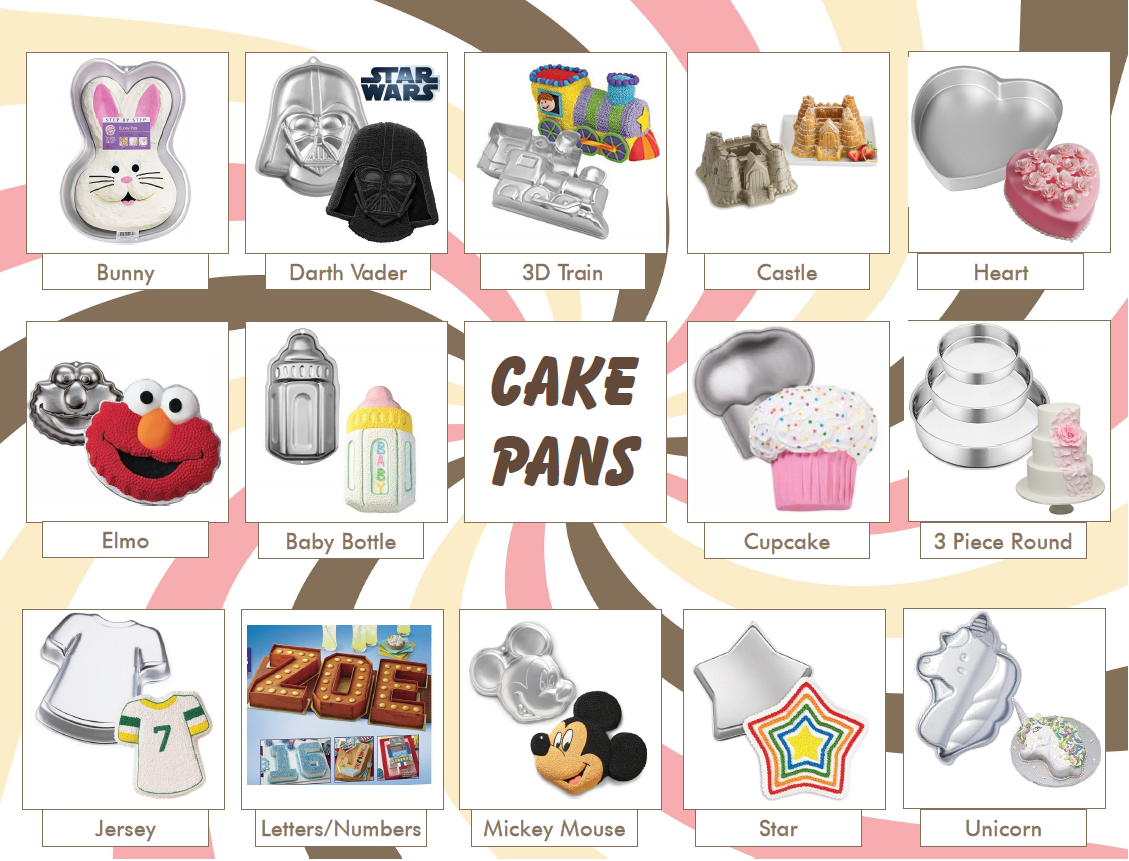 See which of our specialty cake pans are available at the Children's Library!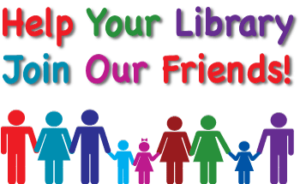 Friends of the Library
The Friends of the Westbury Library is Launching!
Please contact Kathleen Gaskin at (516) 333-0176,
Ext. 1151 or send an email to:
kathleengaskin@westburylibrary.org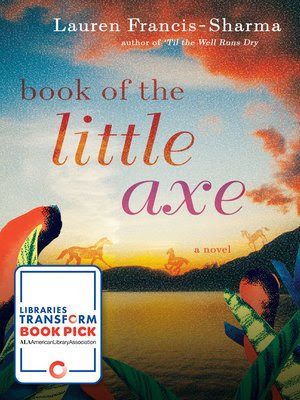 The Libraries Transform Book Pick is now live with Book of the Little Axe
This year's Libraries Transform Book Pick, the joint initiative of OverDrive and the American Library Association, is now live. Book of the Little Axe by Lauren Francis-Sharma is available on your OverDrive site with unlimited access to the ebook until September 28 at no cost to your library.
Keep an eye out for more information about our 2020 budget.
Welcome to our spoiler-iffic Sorcerer's Stone post!
This post is for readers who have finished the series and are using this opportunity to revisit Hogwarts. If you have not read ahead, please wait to read the rest of this post. Questions, polls, comments, etc. may expose you to important plot points, and if you've only read the first book, it's too soon!!
In the comments we want to know:
What did you notice in this book that comes back later? For example, Hagrid uses Sirius Black's motorcycle on the day Harry was brought to the Dursley's. 
Where does Prof. Quirrell rank among Defense Against the Dark Arts teachers?
Could the characters have done anything differently in this book that would have affected the outcome of the series?
Have your feelings about any of the characters we meet in Book 1 changed based on how they develop throughout the series? 
Specifically:
How do you feel about Severus Snape?
Let us know in the comments if you have any ideas for a poll
We ask library patrons under 13 to participate in these discussions with adult supervision. We would like to encourage families to incorporate discussion questions into their at-home book chats. This post is for discussing overarching theories and ideas, and for connecting what happens in this book to events in future installments. Spoil away.
Please be respectful.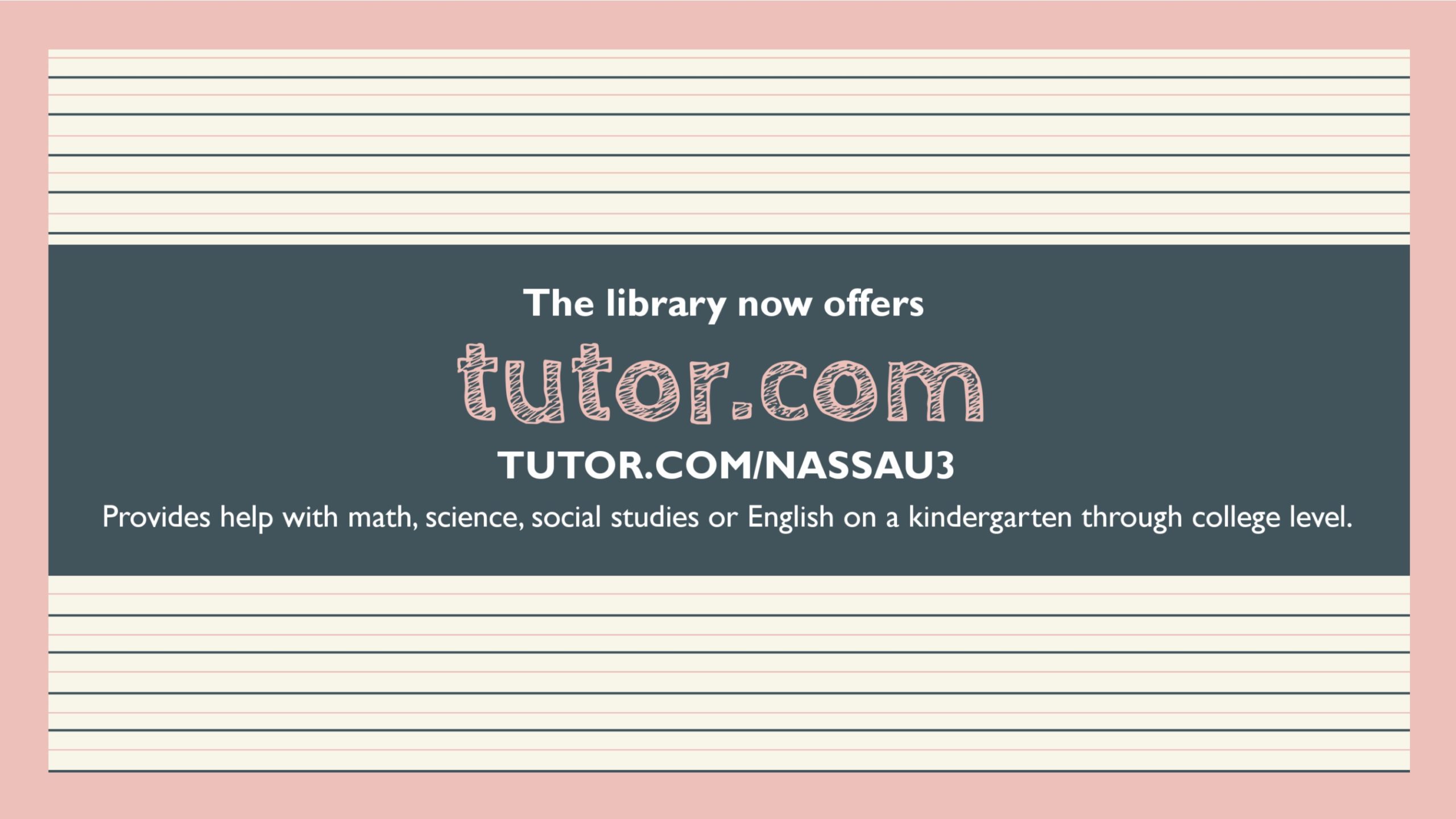 Highlight: Databases
Tutor.com provides help with math, science, social studies or English on a kindergarten through college level.
Check out Tutor.com, or browse our many free databases!
"Gifty was born in Huntsville, Alabama, after her family emigrated from Ghana. Now she's finishing up a Ph.D. at Stanford, studying addiction and reward-seeking behaviors in mice. She has a personal connection with her chosen subject: When she was 10, her adored older brother, Nana, died of a heroin overdose after a basketball injury left him hooked on opioids. Their mother spiraled into depression soon after. Over a decade later, Gifty brings her mother to California after the older woman shows signs of another approaching breakdown. As Gifty keeps a watchful eye on her mother and continues her research, she begins to experience the pull of the strong evangelical Christian faith of her childhood, which she'd intended to leave behind in Alabama.
Gifty's determination to better understand her family's suffering and the tension between two opposing belief systems (faith and science) forms the heart of this empathetically written novel. As Gifty begins the final months of her experiments, the narrative shifts in time to include stories of Gifty's father, known as the Chin-Chin Man, as well as Nana's tragic tumble into addiction and Gifty's single summer spent in Ghana. Gifty's move from the tight embrace of organized faith to the wide-open questions of the sciences is depicted in exquisite detail. The casual but cutting racism of the all-white church of her childhood, the alienation she felt as a Black Christian woman pursuing a science degree and the unease with which she encounters other students in her lab are all unforgettable.
Gyasi's bestselling debut novel, Homegoing (2014), was a multigenerational saga that traced the families and fortunes of two Ghanaian half sisters over three centuries. Despite its focus on a single family, Transcendent Kingdom has an expansive scope that ranges into fresh, relevant territories—much like the title, which suggests a better world beyond the life we inhabit."
"In The Warmth of Other Suns, Pulitzer Prize-winning journalist Isabel Wilkerson eloquently traced the lives of the 6 million Black Americans who fled the Jim Crow South during the Great Migration. Never once in that 640-page book did she mention the word racism. "I realized that the term was insufficient," she explains. "Caste was the more accurate term."
Her latest book, Caste: The Origins of Our Discontents, is a much anticipated follow-up and couldn't be timelier. In it, she examines the "race-based caste pyramid in the United States," comparing this sociological construction to two other notable caste systems: those of India and Nazi Germany. "As we go about our daily lives," Wilkerson writes, "caste is the wordless usher in a darkened theater, flashlight cast down in the aisles, guiding us to our assigned seats for a performance. The hierarchy of caste is not about feelings or morality. It is about power—which groups have it and which do not."
Wilkerson's comparisons are profound and revelatory. Chapters describe what she has identified as "the eight pillars of caste," the methods used to maintain this hierarchy, such as heritability, dehumanization and stigma, and control of marriage and mating. In addition to such insights, including how immigrants fit into the caste system, what makes this book so memorable is Wilkerson's extraordinary narrative gift. Highly readable, Caste is filled with a multitude of stories, many of which are tragically familiar, such as those of Trayvon Martin and Freddie Gray. The story of Sergeant Isaac Woodard Jr. is particularly shattering. Returning home on a Greyhound bus after serving in World War II, Woodard asked the driver to allow him to step off the bus to relieve himself, but the driver refused. When Woodard protested, the driver called the police and had him arrested. The police chief, in turn, blinded the returning soldier with his billy club.
Stories like these are painfully informative, making the past come alive in ways that do not beg but scream for justice. That said, Wilkerson is never didactic. She lets history speak for itself, turning the events of the past into necessary fuel for our current national dialogue.
Dismantling the caste system is possible. Wilkerson points out that Germany did it after World War II. But in the meantime, "caste is a disease, and none of us is immune." If you read only one book this year, make it Caste, Wilkerson's outstanding analysis of the grievances that plague our society."
"Who is Wendy Doe? The woman, found on a Peter Pan Bus to Philadelphia, has no money, no ID, and no memory of who she is, where she was going, or what she might have done. She's assigned a name and diagnosis by the state: Dissociative fugue, a temporary amnesia that could lift at any moment—or never at all. When Dr. Benjamin Strauss invites her to submit herself for experimental observation at his Meadowlark Institute for Memory Research, she feels like she has no other choice.
To Dr. Strauss, Wendy is a female body, subject to his investigation and control. To Strauss's ambitious student, Lizzie Epstein, she's an object of fascination, a mirror of Lizzie's own desires, and an invitation to wonder: once a woman is untethered from all past and present obligations of womanhood, who is she allowed to become?
To Alice, the daughter she left behind, Wendy Doe is an absence so present it threatens to tear Alice's world apart. Through their attempts to untangle the mystery of Wendy's identity—as well as Wendy's own struggle to construct a new self—Wasserman has crafted a jaw-dropping, multi-voiced journey of discovery, reckoning, and reclamation.
Searing, propulsive, and compassionate, Mother Daughter Widow Wife is an ambitious exploration of selfhood from an expert and enthralling storyteller."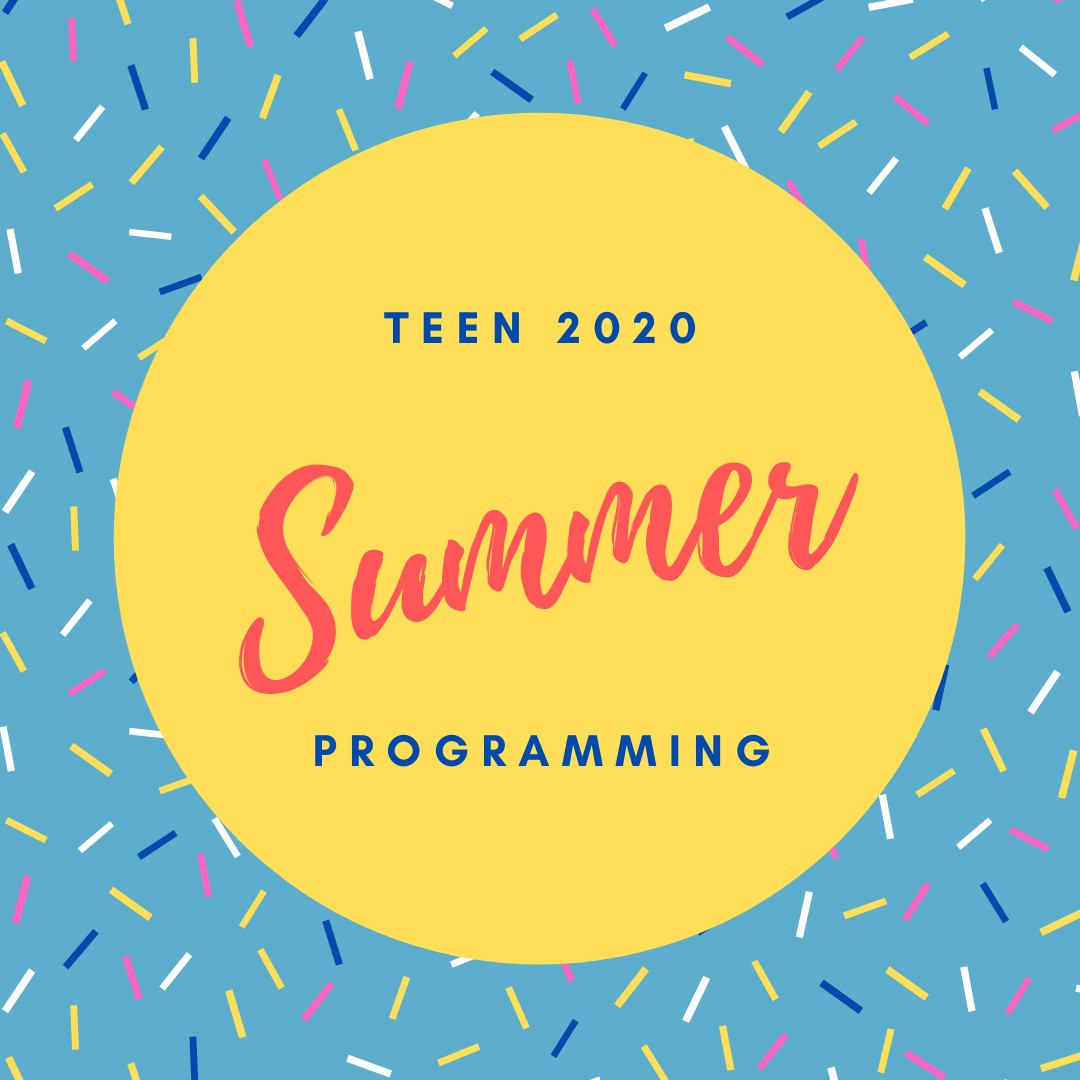 Our September/October teen programming will all be hosted virtually via Zoom. Please check out our Teen Programming page for information on our summer offerings and how to register!
Our March/April 2020 newsletter is now available! View our Upcoming Programs page, or view the PDF directly! Registration for Westbury and Carle Place residents begins Februrary 24, 2020.
Don't forget to check out our Children's Programs as well!