Thank you to everyone who voted! Our library budget was passed! For more information on the budget, click here.
read more
April 2, 2019, 9:00 - 9:00 at the Library! For more details, check out our Budget Information!
read more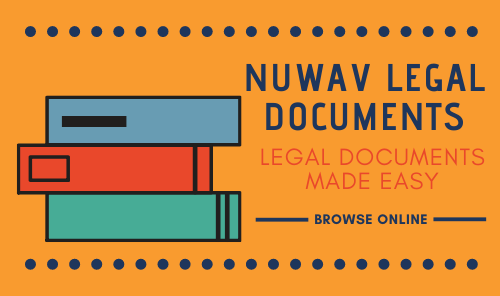 Highlight: Databases
NuWav Legal Documents offers legal forms and documents that meet the needs of the everyday person. Easily compose documents in categories like business, contracts, landlord/tenant disputes, divorce and much, much more.
Check out NuWav Legal Documents, or browse our many free databases!
"Award-winning poet and novelist Michael Crummey's work draws imaginatively from the history and landscape of his native Newfoundland. The Innocents, his fifth novel, is the riveting story of an orphaned brother and sister whose relationship is tested by hardship and isolation in 19th-century coastal Labrador.
Ada and Evered Best live in a cove in the far northern province. Their home is a stretch of rocky coast with a simple shelter, and they survive with only the most rudimentary information passed down by their parents. The siblings support themselves by catching and salting cod, which they trade for supplies twice a year, as well as by tending a small garden and trapping the occasional animal for meat. The repetition of the changing seasons defines the pair's existence—the breaking of the ice at the end of the long winter, the return of the cod, the annual gorging on the sweet berries that grow wild farther inland. As the years pass, their relationship changes, and when they enter puberty, their connection becomes more complicated. Though Ada and Evered once welcomed the occasional visitors who found their way to their coastline, their intimacy, developed in innocence, seems shameful in the light of even the most casual observation.
Crummey found the inspiration for the novel from an archival passage by a traveling clergyman who met an orphaned brother and sister living in a remote northern cove. When the clergyman approached them, the boy drove him away at gunpoint. Crummey has transformed this fragment into a richly fashioned story told with great sensitivity—one that is as credible as it is magical.
The Innocents reminds us of all the reasons we read—to understand, to imagine, to find compassion and to witness the making of art."
Our July/August 2019 newsletter is now available! View our Upcoming Programs page, or view the PDF directly! Registration for Westbury and Carle Place residents begins Jube 24, 2019.Don't forget to check out our Children's Programs as well!
read more